Karel Longan's Appel-ly Ever After
From the picturesque vineyards of Sonoma, California to the majestic Rockies of Colorado, Karel Longan has seen her fair share of American beauty. However, the true apple of her eye is found in the simplicity of domestic life.
In the heart of Sonoma, Karel grew up with an appreciation for the craftsmanship that went into tending a crop and turning grapes into wine. Glen Ellen Winery was a stone's throw from her childhood home and where she held one of her first jobs, babysitting the family's children.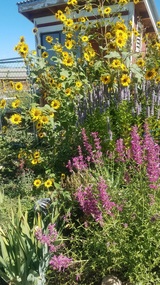 Adventure and travel eventually led her to Colorado, where she met her husband and settled on the front range with him. Then, in the fall of 2008 her husband landed a job at Fort Lewis College. With their two young children in tow, they made the move to southwestern Colorado and they haven't looked back. "I knew the moment I laid eyes on it that Durango would fit the bill."
Among her greatest accomplishments, Karel names her children first and foremost. During their early years she prioritized raising them while nurturing her love of gardening and growing wholesome food. This budded into a flourishing small business where she sold her heirloom tomato starts, lettuce and a rainbow of different tomatoes.
An unfortunate foot injury made the physical demand of sustaining her business impossible and Karel made the decision to return to school to complete her associates in accounting. From there, she fell into a new kind of passion work, helping business owners in her beloved community.
Karel joined the team at the Payroll Department in August of 2021 and she has blossomed in her role as a payroll processor. "It is great working on a team with people who back you," Karel explained. Since switching over to squads, she has felt the benefit of working in a tight knit team. She also believes that this team mentality creates a more accessible experience for clients.
When Karel isn't providing top notch service, she is either enjoying one of many outdoor activities available in our sunny corner of the state, or tending to her bountiful garden – featuring an orchard with 50 trees of heritage apples, cherries, apricots, and peaches!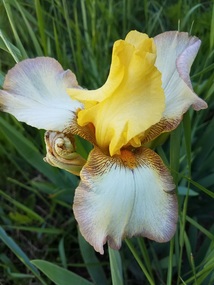 Many of Karel's trees hail from the Montezuma Orchard Restoration Project (MORP), which seeks to preserve the rich heritage of orchard culture in southwest Colorado. Karen's passion for cultivating plant life has found a home in growing heritage fruit trees and she is excited to see what unfolds as her trees mature, perhaps pressing the fruit for delicious cider.

Her genuine kindness, sense of adventure, and friendly aura have led Karel on the path to her appel-ly ever after right here in Durango.
---
Your Comments