Selling Your Home in Spring? Call Me
Top Five Reasons to Sell Your Home in the Spring Season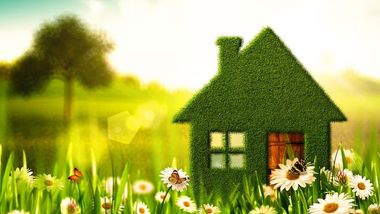 1. Buyers Are Ready To Purchase
Temperatures aren't the only thing heating up come Spring season. The housing market always gets busy between the months of April and June due to an influx of eager buyers. Since winter in most places is too harsh to consider hunting for homes and relocating, early spring is when a lot of buyers finally start looking for a place— usually much warmer than their current location.
Keep in mind: since there are plenty of other sellers during this season we recommend putting your property up for sale early to get a lead on the competition.
2. Everyone Wants To Get Settled Before Summer's End
Homebuyers are anxious to get through the homebuying process in Spring, making them more inclined to buy before the season is over. This is because relocating and getting settled takes time, especially if you have a family. Buyers want to get into their home between late Spring and early Summer so they're prepared for the upcoming school year. It's also great for work since it allows you to get acclimated with your new job early in the year.
3. Homes Sell Faster and For More
According researchers at Zillow, there's no better time to sell your home than the Springtime months. Their studies showed that homes listed between mid-March and mid-April sold about 15% quicker than homes listed during any other time. People who sold their homes during this time also landed an average national premium of about $4,000 since sales numbers are around 2% higher. If a quicker sale and more money doesn't convince you to sell in Spring, we don't know what will.
4. More Buyers Means Better Bidding Wars
Although Spring brings out more sellers for you to compete with, it also means numerous buyers. The wave of potential homebuyers during this season means you'll probably get more offers than any other time. If your property is an attractive option, you can expect bids to go up as people fight to claim your house as their own.
5. The Millennials Are Finally Ready This Year
The last few years have been tough on most Americans, especially millennials. Thanks to factors like high unemployment, oversaturation of college degrees, and bigger student loans than ever before, most millennials haven't been ready to buy a home. However, 2018 is when things started turning around for everyone, making Spring 2019 the ideal time for younger buyers with money saved up to finally do what for a while seemed impossible— own a home.
article source:

---
Your Comments