| | |
| --- | --- |
| Hello Kathy - Here Are Your Articles for Friday, November 25, 2016 | |
Kathy Healy
Broker Associate
(630) 567-6345
kathy@kathyhealy.com
1772 S. Randall Road
Geneva, IL 60134
Expert Tips for Getting the Best Mortgage Rates
Here are five expert tips you can use for getting the best mortgage rates.

Shop around. Different lenders can offer drastically different rates. It is best to explore options at your regular bank and other banks and local credit unions. A larger down payment can increase your options as far as loan types.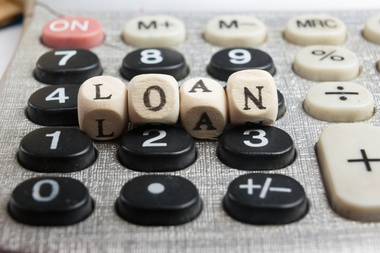 Know the differences between fixed-rate and adjustable-rate mortgages. There are two common types of mortgages: fixed rate and adjustable rate. A fixed-rate mortgage will have the same interest rate for the life of the loan — the only way to change it is to refinance. An adjustable-rate loan, on the other hand, will fluctuate along with the market rate. These loans usually begin with a fixed-rate introductory period, usually one to 10 years, and then will change based on the bank's interest rate index. Typically, these rates will be based on the prime interest rate plus a certain constant percentage.

Which type of interest rate is better? Adjustable-rate mortgages can be appealing since they can have very low introductory interest rates, but if you choose to go this route, prepare yourself for the possibility of a rate increase after the introductory period expires. If interest rates are fairly low at the time, a fixed-rate loan can be a good idea. When interest rates are low, a future increase is very likely. Alternatively, if interest rates are high, most people will expect them to drop in the future. When this happens, you might want to consider refinancing or you will end up paying an interest rate that is higher than the current market rate.

Maximize your credit score. The higher your credit score, the lower the interest rate will be on your mortgage. One important part of this is paying off debt. Your debt-to-income ratio is an important factor in determining your mortgage interest rate.

Decide whether you want to pay for points. Buying a point — usually by paying a fee of 1 percent — will lower your long-term interest rate by a set amount — usually 0.125 percent. This may seem like a very small amount, but it can add up over the life of the loan. If you are planning to keep your home for a long time, paying for points can be a solid financial strategy. Average homeowners, however, will live in their home for nine years. On this shorter horizon, the upfront cost will usually be greater than the long-term interest rate savings. If you aren't sure how long you will live in the home, it is usually best to skip paying for points.

You might also be presented with the option to select negative points. This is exactly what it sounds like — a higher long-term interest rate but lower upfront fees. Carefully weigh your options before settling on a strategy.
---
Your Comments
Saved Articles
Comments and Feedback
Refer A Friend
Your Privacy

The information provided in this email newsletter is for general guidance only, and does not constitute the provision of legal advice, tax and accounting advice, real estate investment advice, or professional consulting of any kind. The information provided herein should not be used as a substitute for consultation with professional real estate, tax, accounting, legal, or other competent advisers. Before making any decision or taking any action, you should consult a professional adviser who has been provided with all pertinent facts relevant to your particular situation. Home value estimate calculators provided herein are general estimations based on publicly available data and should not be used as a substitute for a professional appraisal. The information is provided "as is," with no assurance or guarantee of completeness, accuracy, or timeliness of the information, and without warranty of any kind, express or implied, including but not limited to warranties of performance, merchantability, and fitness for a particular purpose.

Powered by

Copyright © HomeActions, LLC All rights reserved.

This email was sent to: kathy@kathyhealy.com

Mailing address: