Bill Would Stop Companies From Going After Customers Who Post Bad Reviews
When you have a bad experience with a home improvement contractor, a lawn service or any other business you should be able to write an online review about the company without worrying that the company will retaliate
That's the idea behind a bill recently introduced in Congress by U.S. Reps. Eric Swalwell (D-CA) and Brad Sherman (D-CA). The Consumer Review Freedom Act would make it illegal for businesses to penalize customers who write negative reviews on Yelp or other online review sites.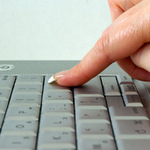 In early September, California passed a law banning "non-disparagement" clauses in consumer contracts. The California law gives consumers the right to sue companies that try to enforce a non-disparagement clause.
The federal bill would give the Federal Trade Commission and states the power to sue companies who violate consumers' free speech.
The bill was a reaction to several companies' attempts to dissuade people from writing honest reviews. In one of those cases, online retailer KlearGear included a clause in its terms of agreement that made consumers promise not to disparage the company, or risk paying a $3,500 fine.
After a customer wrote a negative review of the product, KlearGear sent her a $3,500 bill for violating the disparagement clause of the sale agreement. When the customer refused to pay the $3,500 bill, KlearGear reported the bill to a credit bureau as an unpaid debt.
The customer sued KlearGuard and in May, a judge ruled against the company, saying it violated the Fair Credit Reporting Act, defamed the consumer and intentionally inflicted emotional distress.
---
Your Comments