Decorating With Metal: Furniture, Decor and Accents
Metal accents, furniture, cabinets, decor and more are all trendy right now. Metal can incorporate an industrial look and blend well with woods to complete a style. So how is metal being used in homes right now? Here are a few ideas of how to use metal accents in your home:
Metal cabinets
You might have thought that metal cabinets meant lockers and stayed away from the idea, but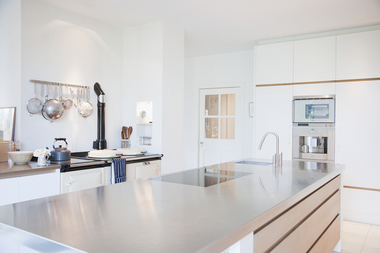 that's not the whole story. Metal cabinets can provide valuable storage space with an industrial design component. Mixing metal with wood is really in right now.
Warm colors
Metal can also feel cold, but the trend right now is to warm it up. Warm copper tones or even brown enamels are popular. Keep in mind that metal can be finished in any color of the rainbow, so if you love the color blue, choose blue metal for your decor style.
Furniture accents
Wooden desks with metal legs? Absolutely. Metal feet on your sofa? Sure. There are no rules for how metal can be incorporated into your design. Metal is a sturdy component of any furniture piece.
Wall art
Metal wall art is a big trend again, though it's come a long way since the avant-garde sculptures of the 1980s. Choose metal frames for your paintings and photos or decorative filigree pieces to hang on your walls.
Would metal look great with your design aesthetic? Call us to find a gorgeous home today.
---
Your Comments