Justin Perrey
REALTOR®/ OWNER
(317) 563-1599
info@rognewhorizons.com
Realty ONE Group New Horizons
7900 E US 36
Avon, IN 46123
Happy They Are With The ONE
LEE STEVENS
Realty ONE Group called to me due to the agent first structure. We all work very hard for our clients and have our own unique visions for what our business should look like and how it should look like in the years ahead. Every day that has passed since I've made the switch has reassured me that I have with out a doubt made the right choice. Broker support, tools and feeling like part of a team that will take your business to the next level is what Realty ONE Group is all about! Other brokers say that were the shiny new penny, my colleagues and I say were the golden penny. Come by and decide for yourself.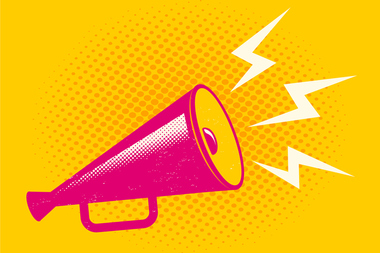 NICOLE MERWIN
Realty ONE Group is a fantastic place to work for those in the real estate field. They believe in their agents and empower them to be the best they can be. It's a great brokerage for fun, support, and advancing your knowledge of real estate. They are forward thinking and offer great tech tools. Realty one Group is on the cutting edge of changing the brokerage model in our industry which is what drew me to join in the first place, the atmosphere and culture of the office is why I'm proud to say I'm part of the team.
THERESA ANGULA
Keller Williams had made me many promises that never came true and they weren't giving me the support I needed. They simply didn't have what I was looking for in an agency. Realty ONE Group was the complete opposite! The brokers are always there for me & the technology makes everything easier. Realty ONE Group offers me all the support and training I will ever need.
---
Your Comments
Saved Articles
Comments and Feedback
Refer A Friend
Your Privacy

The information provided in this email newsletter is for general guidance only, and does not constitute the provision of legal advice, tax and accounting advice, real estate investment advice, or professional consulting of any kind. The information provided herein should not be used as a substitute for consultation with professional real estate, tax, accounting, legal, or other competent advisers. Before making any decision or taking any action, you should consult a professional adviser who has been provided with all pertinent facts relevant to your particular situation. Home value estimate calculators provided herein are general estimations based on publicly available data and should not be used as a substitute for a professional appraisal. The information is provided "as is," with no assurance or guarantee of completeness, accuracy, or timeliness of the information, and without warranty of any kind, express or implied, including but not limited to warranties of performance, merchantability, and fitness for a particular purpose.

Powered by

Copyright © HomeActions, LLC All rights reserved.

This email was sent to: info@rognewhorizons.com

Mailing address: Realty ONE Group New Horizons, 7900 E US 36, Avon, IN 46123