Installing a Lawn Sprinkler System
Do you struggle with everything it takes to water your lawn? Installing a sprinkler system is a big job, but the payoff is well worth it. What do you need to know about installing a sprinkler system in your yard? Following are a few points to consider before you get started.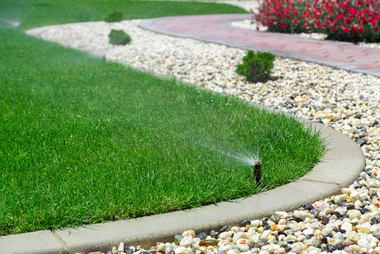 Hire a Professional
If you choose to install irrigation in your yard, don't try to do this yourself. Anything that works with waterlines underground should be handled by a professional. Look at local contractors in your area, check out reviews and interview several companies before making a decision.
Zoned Watering
You may want to consider zoned watering. This means different areas of your yard will have more or less water based on need. This can save you money by not applying a one-size-fits-all solution to your entire lawn.
Smart Sprinklers
Smart sprinkler systems can also save you money. Although the investment may be more significant upfront, you will have access to control your sprinklers remotely and water sensors that will engage only when the lawn needs water.
Sprinkler Repair
Another reason you may want to establish a relationship with a sprinkler installer is the case of future repairs. Underground waterlines can leak, increasing water bills and damaging the lawn. A professional sprinkler installer will be able to repair any problems.
Winterizing
Depending on where you live, you also may need to plan for winterizing your sprinkler system. This can be an easy process as long as you are working with the right professional sprinkler company to provide guidance.
Contact us today if you want to install a sprinkler system for your new home.
---
Your Comments