The Future of Notarization
At least 43 states have authorized notaries to conduct remote online notarizations to eliminate the face-to-face interaction that having a document notarized entails. States are on board either on a permanent or a temporary or emergency basis, with a substantial number of those states having done so only recently, spurred by the COVID-19 crisis.
Because of social distancing to combat the pandemic, states recognize the utility of remote online notarization. It started with legislation providing for electronic commerce and e-notarization involving electronic documents signed on electronic devices — like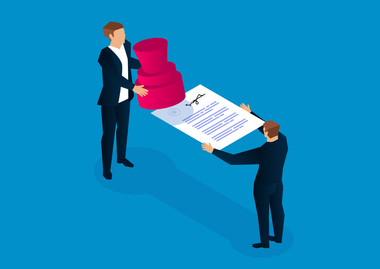 smartphones — at a table where notaries and signers are in the same room. But these days, when in remote locations, the signers and the notary aren't in the same place but rather communicate via audio and video communication devices.
Obviously, security measures to identify the signer are de rigueur, such as:
A driver's license or passport.
Knowledge-based authentication questions.
Biometrics like facial identity, fingerprint or eye scan.
Legislation adopted in most states now defines electronic signature as an electronic sound, symbol or process attached to or logically associated with a record and executed or adopted by a person who wants to sign the record. This embraces all electronic signature types, including:
Click-through, "I accept or reject" action.
The signer's typewritten name or other typewritten string of characters.
A digitized signature pad and a stylus, a video clip, a sound clip or a digital signature or certificate

.
All the notary's information that's normally required on the seal or required to be written on the notarial certificate must be attached or logically associated with the electronic signature or record.
Thanks to technological and legislative changes, authorized notaries can now perform electronic notarizations. States with specific laws and rules programs opened the door to e-notarizations by removing doubts about how notaries proceed. The foundation was laid for states to build their e-notarization requirements.
One online notary company works as follows:
You register on their site and upload your documents.
Your verify your identity by answering questions only you could answer and by showing a government-issued photo ID.
You are connected to a notary in a live video call.
The notary reconfirms your ID and watches you electronically sign the document.
The notary signs and places a seal on the document and then presents it for downloading.
The company records the entire transaction in case anyone questions the signature later.
States moved e-notarization from a concept to reality — and now remote online notarizations take notarizations one step further, allowing them to be conducted remotely. A recent New Jersey law, for example, says that the notary could be in New Jersey and the signer in a different town, state or even country. With everyone practicing social distancing and with the right precautions, it's easy to see why the movement to remote online notarizations is accelerating. The next time you need a document notarized, check to see whether a remote notary is an option.
---
Your Comments