Is This Your Situation: Staging Your Home for Sale?
When your home is on the market, your goal is to make it look like the perfect home — not just for you, but for anyone. Potential buyers aren't interested in seeing the clutter and chaos of your family's life. Nor do they want you to move out, strip out the carpets and paint the walls an inoffensive beige. It's hard for buyers to imagine how they'll use a space that's too personal or too impersonal, but arranging your home so that it appeals to everyone leads to faster sales at higher prices.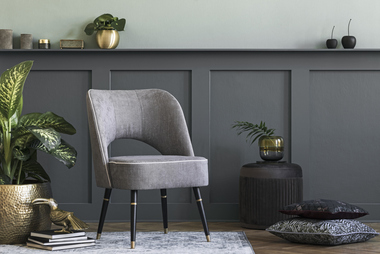 Here are some tips for staging your space that will make your home look like anyone's dream home.
Clean thoroughly. Once you've lived in a home for a while, you stop seeing the dusty corners in the closets and basements, but buyers will notice what you don't. You want your home to look well loved and well cared for, which means scrubbing from the ceiling to the baseboards. Be prepared for buyers to ask about storage spaces, like the attic and garage, and don't neglect those often-forgotten spaces.
Declutter. Everyone has items they need only occasionally or seasonally, like holiday decorations, luggage, and seasonal clothing and bedding. If you won't need these items before you move, consider renting a storage unit and storing them offsite in order to make your home's storage spaces look bigger.
Depersonalize. Family photos, your children's softball trophies, your pets' toys and equipment from your hobbies — all of these keep buyers from thinking of the space as their own. Put them all away before potential buyers come.
Make the most of the space. Once you've decluttered, think about how else you can use spaces you used for storage or hobbies. Rearrange your furniture to make your home look open, airy and walkable.
Let the light in. Adding more light fixtures and removing dark curtains can make your space look larger and cleaner.
Home staging doesn't have to be an elaborate operation. It doesn't take a lot of time or money, but it can make your home sell more quickly and for more money. If you need ideas for how to stage your space, call us today; we'd be happy to help.
---
Your Comments