Is This Your Situation: Searching for the Perfect Home to Retire In?
The answers to these five questions will help you hone in on your perfect retirement home.
1. Does a single-story home make more sense for me?
As we age, our chances of becoming disabled and losing mobility increase. Choosing a retirement home with a single-story floor plan, a first-floor bedroom or an elevator ensures that stairs never become an obstacle for you.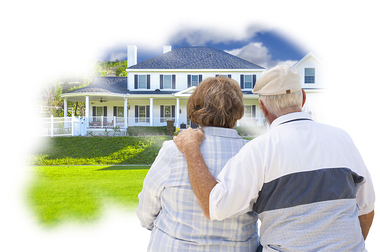 2. How much do I hate cleaning the gutters?
If you already hate mowing the lawn, having more time to do it after retirement won't make you suddenly love it. Finding a single-family community where the condo association handles lawn care and exterior maintenance maybe just the thing.
3. Who's visiting and who's living with me?
Want the children and grandchildren to visit? Pick a community with fabulous recreational amenities or a vacation-worthy location. Want to keep visitors to a minimum, minimize the number of extra bedrooms in your new home or buy in a 55+ community.
4. How attached am I to my stuff?
Downsizing sounds better in theory than in practice. Are you ready to let go of your possessions? Do your kids want the family heirlooms? To keep those heirlooms, you'll need a similar size home to what you're living in now.
5. Do I want to be near family?
Live long enough and you may eventually need a caregiver. You'll make that task easier if you live near the person who's going to help you as you age. In the meantime, how easy do you want to make it for the kids to drop off the grandkids on a moment's notice?
I can help you find the perfect retirement home. Drop me an email or call me if you want to discuss your options.
---
Your Comments