How to Get a Mortgage Without a Down Payment
Down payments typically are a regular and expected aspect of taking on a mortgage loan. Smart buyers look for creative solutions, think outside of the box and, of course, speak with a trusted real estate professional.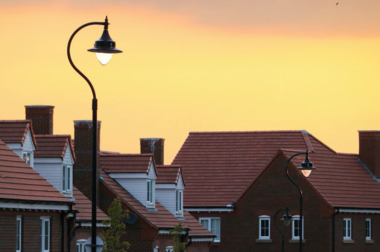 Consider the following tips to explore if you're planning to move forward with a mortgage loan that doesn't require a down payment.
Special Loan Programs for Veterans
U.S. veterans are eligible for mortgages with no down payments necessary. VA loans are backed by the U.S. Department of Veterans Affairs and are geared to support veterans and their families.
To qualify, you'll need to provide specific documents that prove your eligibility for this type of loan. In addition, the home you plan to purchase with this mortgage needs to be your primary residence — meaning your main living space, not just a vacation home.
U.S. Department of Agriculture Loan Assistance
The USDA also provides home loan assistance for people looking to purchase a home in rural and suburban locations — with no down payments needed.
These loans are area-focused with less attention going on the borrower's qualifications. If you plan to live in an area that fits these guidelines, look into the USDA loan option and see whether they apply to your future home site.
Although some other minor fees and restrictions apply, these loans can be closed with zero down payment.
Credit Union Aid
The only two federal aid programs that nullify a mortgage down payment requirements are the VA and USDA loans, but credit unions may also be of service.
Many credit unions offer flexible, affordable and easy-to-navigate mortgage loans for their members. Before you get too excited, make sure to check out the eligibility requirements for that specific union.
Other private lenders may also be worth exploring. Unlike banks, private mortgage providers aren't as strict when it comes to working with their borrowers. You'll likely find much more freedom when you work with these types of lending institutions.
Closing Considerations
It is indeed possible to take out a mortgage without a down payment. It might take some extra effort on your part, but it will be worth it if it allows you to get into your new home faster and more affordably.
Remember to always shop around for a mortgage. You don't need to go with the first option that's presented to you, and it never hurts to explore all the possible options.
Always read the fine print, ask questions and don't let anything you don't understand slip past you. We can help you be strategic about your home loan. Contact us today.
---
Your Comments