Child Tax Credit - The Internal Revenue Service adds Address Change Capability
As part of the Biden administration's American Rescue Plan Act, the expanded Child Tax Credit was included with the aim of cutting in half the rate of child poverty in the US. Eligible families can receive up to $3,000 or $3,600 per child, depending on their age and payments are either made by direct deposit or check.
For the majority of American families who are eligible to receive the Child Tax Credit, payments have already been deposited via direct deposit. However, for those who did not opt for direct deposit payments or do not plan to, they will have to wait for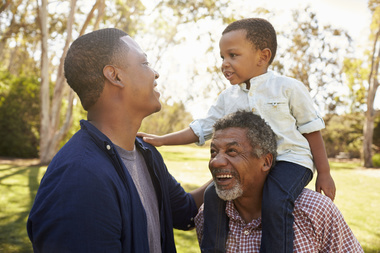 payment to come in the mail via a paper check. The update to the online portal now allows families to quickly and easily update their mailing address.
The IRS adds that it is extremely important to update your mailing address through the portal's new feature to avoid mailing delays or have checks returned as undeliverable. Changes made up to midnight Eastern Time on Monday, August 30, 2021; will apply to the September 15, 2021 payment and all subsequent monthly payments, scheduled for October 15, November 15, and December 15.
As an added benefit, if you change your mailing address using the Child Tax Credit Update Portal, the IRS will use this updated address for all future IRS correspondence, so the address change feature can also be helpful to taxpayers that are receiving payments by direct deposit For example, the IRS will mail a year-end summary statement (Letter 6419) to all taxpayers who have received advance Child Tax Credit payments this year and having a current address on file with the IRS will ensure prompt delivery of this statement.
Families will need Letter 6419 to quickly and accurately fill out their federal income tax return next year. This is important because, for most families, the advance payments they are getting this year, cover only half of the total credit. The remaining portion will be claimed on their 2021 tax return.
The address change feature is just one of a list of services available through the Child Tax Credit Update Portal. Available only on IRS.gov, the portal already allows families to verify their eligibility for the payments and then, if they choose to:
1. Change from receiving a check to direct deposit
2. Switch accounts where their payment is direct deposited
3. Stop monthly payments for the rest of 2021.
The IRS has created a special Advanced Child Tax Credit 2021 page to provide the most up-to-date information about the credit and the advanced payments.
---
Your Comments