5 Steps for Building Customer Loyalty
Retail has been changing since Amazon began selling online in the 1990s. The COVID-19 pandemic accelerated the e-commerce trend to unprecedented levels. Digital Commerce 360 estimates that 21.3% of the total retail market was taken up by e-commerce in 2020. That's up from 15.8% in 2019 and 14.3% in 2018.
The result is that brick-and-mortar retailers are challenged as never before. While having an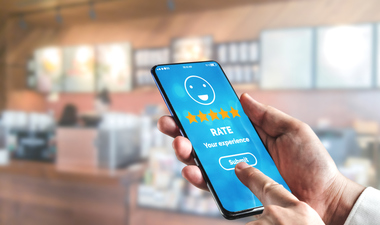 online presence is important — even necessary — creating a loyal customer base is critical. Customers who are loyal to a retailer's brand will prefer to pay more for a product or wait for that product to ship rather than buy it elsewhere.
Every business needs programs that encourage this kind of loyalty.
Here are three ways to inspire customer loyalty:
Corporate social responsibility. Customers like identifying with a company's core beliefs. This is the exact opposite of people boycotting brands that support policies they do not believe in.
Consider these two successful brand-building programs, both of which also offer rewards points:
In addition to a points program, buyers of TOMS shoes get satisfaction from knowing the company invests one-third of its profits in organizations that create change at the local level.
Starbucks is known for its commitment to ethically sourced coffee, tea and cocoa, which is more important to its customers than its prices.
Developing a program that supports your company's beliefs can be as simple as donating a percentage of the purchase price to a cause.
Rewards points programs. Rewards points programs give customers something they want that justifies their purchases. Many of these programs have tiered rewards that are tied to the amount customers spend. Consider these two programs:
Nordstrom, long known for stellar customer service, offers a tiered rewards program tied to the amount spent in a year. Among the benefits offered to members are cash rewards, free alterations and early access to sales.
Regional grocery chain Shoprite Supermarkets, known for its competitive prices, offers special discounts to its Price Plus® club members. Rewards include instant cash discounts and free holiday items for customers who spend a certain amount in a set time frame.
These types of programs can be customized for all types of retailers. The important thing is understanding what customers are looking for: low prices, responsive customer service, trendy offerings or something else.
Encourage customer feedback. Show customers how much their opinions of your business matter. Ask customers for their opinions — and let them know they've been heard. Here are two companies that do it well:
Dell created a separate website called IdeaStorm specifically for its users to leave reviews, ideas and complaints. The company takes the feedback it gets seriously.
Uber asks customers to rate their rides. Drivers who are consistently rated poorly are penalized.
The Covid-19 pandemic has been a true test of customer loyalty. It revealed trends that are likely to continue even as life returns to "normal." Creating a new program or enhancing an existing one could be important to how well your company does going forward.
---
Your Comments