Meet Team Anthony Brunson P.A.
Audrey Robinson
A former Banker, Audrey has over twelve years' experience working as a Senior Accountant and Manager for national and local public accounting firms and has spent the last 7 years as an Audit Manager with Anthony Brunson P.A.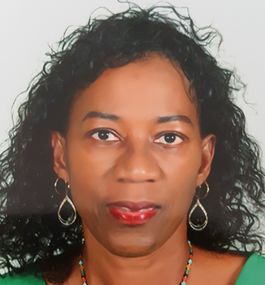 In her role, Audrey is responsible for Governmental Audit and Attestation and has accumulated a wealth of experience auditing municipalities, special districts and constitutional officers as well as special purpose governmental entities.
Laser sharp and focused, Audrey is committed to the firm's quality control program and spends a considerable amount of time, researching and disseminating technical information relating to new auditing and accounting practices. As such, Audrey was instrumental in leading Anthony Brunson P.A. efforts, with the implementation of recent changes in single audits (Uniform Guidance) GASB 67, 68 (Pension Reporting). and GASB 75 (Post Employment Benefits other than Pension)
Audrey holds a Master of Accounting degree from Nova Southeastern University, and a Bachelors' degree in Accounting from Florida International University. An Associate Member of the American Institute of Certified Public Accountants (AICPA) and Florida Institute of Certified Public Accountants (FICPA), Audrey is also a member of Florida

Government Finance Officers Association (FGFOA).
Along with being dedicated to her profession, Audrey enjoys spending time with her family, playing tennis and is an avid Miami Heat fan. Go Heat!!!!
---
Your Comments