Meet Team Anthony Brunson P.A.
Sophia S. Miller
A former Big 4 accounting firm auditor, Sophia has over 22 years of experience with 8 years of public accounting experience.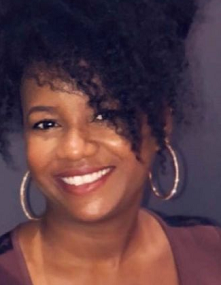 She has worked with clients across a wide range of industries including consumer, retail, industrial, private equity, power and utilities, construction, government and non-profit.
Full of life and passionate about driving change in individuals and organizations, Sophia has been transforming our Tax Planning and Compliance services through the application of technology, data, processes and risk management, with a focus on current and future tax needs of our clients, as well as identifying opportunities for creating potential efficiency improvements, cost savings, resource allocations and increased business value.
Additionally, Sophia supports the firm's Business Advisory and Entrepreneurial Services units, providing a full range of outsourced solutions designed to meet our clients' short- and long-term accounting needs.
A licensed CPA, Sophia is also a member of The American Institute of Certified Public Accountants, a member of Broward County Black Chamber of Commerce and a QuickBooks Pro-Advisor.

---
Your Comments
Saved Articles
Comments and Feedback
Refer A Friend
Your Privacy

Our firm provides the information in this e-newsletter for general guidance only, and does not constitute the provision of legal advice, tax advice, accounting services, investment advice, or professional consulting of any kind. The information provided herein should not be used as a substitute for consultation with professional tax, accounting, legal, or other competent advisers. Before making any decision or taking any action, you should consult a professional adviser who has been provided with all pertinent facts relevant to your particular situation. Tax articles in this e-newsletter are not intended to be used, and cannot be used by any taxpayer, for the purpose of avoiding accuracy-related penalties that may be imposed on the taxpayer. The information is provided "as is," with no assurance or guarantee of completeness, accuracy, or timeliness of the information, and without warranty of any kind, express or implied, including but not limited to warranties of performance, merchantability, and fitness for a particular purpose.

Powered by

Copyright © All rights reserved.

This email was sent to: info@abcpasolutions.com

Mailing address: 3350 SW 148th Avenue, Suite 110, Miramar, FL 33027