| | |
| --- | --- |
| Anthony, here is your Newsletter for Wednesday, February 10, 2021. We hope you enjoy these articles! | |
Anthony Brunson P.A joins IR Global
In February 2021, Anthony Brunson P.A. joined IR Global as an Audit and Assurances advisor for the Florida, USA jurisdiction. IR Global is a multi-disciplinary professional services network that provides legal, accountancy, financial advice to companies and individuals around the world.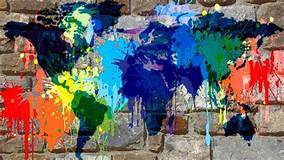 The IR Global membership consists of the highest quality boutique and mid-sized firms who service the mid-market. Firms which are focused on partner led, personal service and have extensive cross border experience.
IR Global members represent the world's leading legal, accountancy, and financial advisers. Each firm is subjected to a stringent vetting process upon joining, in which the reputation, rankings and feedback from peers is analyzed. Each member is recommended exclusively by jurisdiction and practice area expertise.
As part of the IR Global team, ABPA will be able to build on and leverage our international connections, with a focus on the Caribbean and Latin America, and to assist our clients with high quality international experts. We are excited for this venture during which we will continue to grow our client portfolio and increase our global footprint!
---
Your Comments
Saved Articles
Comments and Feedback
Refer A Friend
Your Privacy

Our firm provides the information in this e-newsletter for general guidance only, and does not constitute the provision of legal advice, tax advice, accounting services, investment advice, or professional consulting of any kind. The information provided herein should not be used as a substitute for consultation with professional tax, accounting, legal, or other competent advisers. Before making any decision or taking any action, you should consult a professional adviser who has been provided with all pertinent facts relevant to your particular situation. Tax articles in this e-newsletter are not intended to be used, and cannot be used by any taxpayer, for the purpose of avoiding accuracy-related penalties that may be imposed on the taxpayer. The information is provided "as is," with no assurance or guarantee of completeness, accuracy, or timeliness of the information, and without warranty of any kind, express or implied, including but not limited to warranties of performance, merchantability, and fitness for a particular purpose.

Powered by

Copyright © All rights reserved.

This email was sent to: info@abcpasolutions.com

Mailing address: 3350 SW 148th Avenue, Suite 110, Miramar, FL 33027