Meet Team Anthony Brunson P.A.
Ruben Joseph, CPA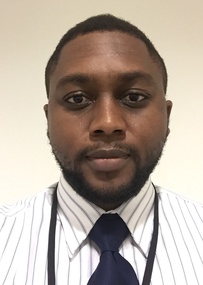 A first generation Haitian American, born and raised in Miami, Florida, Ruben is part of Miami Norland High School's class of 2000 graduates, "Go Vikings!". He is the first of his siblings to go to college, graduating in 2004 with a dual Bachelor's degree in Banking/Finance and Management from Northwood University (NU) in West Palm Beach, Florida. After a four-year stint in the job market, he returned to academia to attain a Masters of Accounting in 2010 from Florida Atlantic University.
During his time at NU, Ruben learned the value of volunteering by serving as a volunteer at the NU Annual Auto Show, the Palm Beach Special Olympics, and at Surfers for Autism events. This understanding was made much clear to him after hearing Michael Lewis give a graduation speech in 2012. From that speech Ruben understood that, "Volunteering is one way I try to give back. I sincerely believe I am where I am because of my will and effort...but I also believe that something like luck had some part to play in my progress. And keeping with that thought, maybe some effort of mine could add luck to someone else's and move them forward". Today, Ruben continues his volunteer work as a member of the Florida Institute of Certified Public Accountants (FICPA), and the Haitian American Chamber of Commerce of Florida (HACCOF).
Ruben has audit experience serving various governmental and not for profit audit engagements, as well as working on special projects. Prior to audit, Ruben worked in the telecommunications industry for almost a decade and here he developed his project management, administrative skills working on construction, property acquisition, and upgrade projects for telecommunication industry participants such as Verizon, Sprint, Metro/T-Mobile, Crown Castle USA, and SBA Communications.
Ruben is married to his lovely wife, Kelly and together they have an infant son they dote on. Away from the office, Ruben enjoys spending time with his family, planning family activities and outdoor activities when possible. He also enjoys Sudoku, experimenting with culinary and homemade recipes, and breaking bread with family and friends, new and old.
---
Your Comments