Estate Planning If You're Living Overseas
If you normally reside overseas, you have to make sure your estate plan takes that into account. International estate planning uses sophisticated, cross-border techniques to navigate through the complicated estate planning transfer tax rules, treaties and credits. The U.S. Treasury levies taxes on its citizens who leave its borders to live and work abroad. U.S. transfer taxes apply no matter where a U.S. citizen lives, gifts property or dies. While expat Americans enjoy income tax relief in the form of the foreign earned income exclusion, there is no transfer tax corollary for cross-border citizens.
Basically, expats should expect the U.S. Treasury to impose estate tax at death for all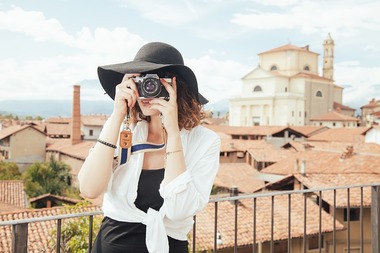 worldwide assets: life insurance policies, retirement assets, personal property, real estate and other assets. Estate tax may be owed on assets transferred to others.
The situation can get complicated quickly. Let's say a husband is a U.S. citizen living in Germany and married to a citizen of France. Two children from a prior marriage live in the U.S. and one from the present marriage is living with her parents in Germany. There may be property in various jurisdictions, separately or jointly titled, personal property spanning the globe, joint brokerage accounts, individual brokerage accounts, pension funds, defined contribution plans, IRAs, Roth IRAs, and college savings accounts for the children. These factors make transfer tax planning complex.
While all states in the U.S., except for Louisiana, share English common law as their foundation, the majority of European, Latin American and African nations have civil law systems originated in Roman law. Statutes tend to be longer and more detailed, and leave less discretion or interpretative influence to the courts. Common law tends to have more concise statutes and affords more discretion and interpretative power to the courts when applying laws to particular facts and circumstances of particular cases.
Common law jurisdictions are big on wills as a way to pass on wealth through the probate system, with trusts used to allow assets to bypass probate and defer or avoid estate taxes. Usually, the estate is taxed before distribution of wealth.
But civil law countries follow a succession regime — Napoleonic heirship, analogous to the intestate succession rules followed by common law when there's no will or trust. The decedent often has little or no say in the distribution of wealth he or she accumulated. Civil law taxes assets upon inheritance at the time of distribution.
Given the fundamental legal differences, it should come as no surprise that a family's plan may be ineffective once relocation overseas has occurred and it becomes subject to a completely different legal system.
Currently, the United States has estate and/or gift tax treaties with more than 15 sovereign nations that serve to determine the transfer tax consequences of assets held within the cross-border estate and may provide a meaningful reduction in estate taxes. Certain estate tax treaties relieve some of the burden that occurs when a surviving spouse is a nonresident upon the death of the U.S. spouse by increasing the marital deduction for nonresident spouses. Where both countries have a claim and assess taxes, a tax credit regime may operate to eliminate or at least reduce double taxation.
The estate planning team must evaluate the interplay of the relevant tax regimes. Within the cross-border context, individuals would be wise to seek legal counsel with a specialized focus on estate planning in the relevant jurisdictions.
The bottom line? If you live overseas, it's essential you talk to a qualified professional.
---
Your Comments