How to Outsource Non-Revenue-Generating Tasks
By 2022, the overall outsource market is projected to be worth $262.2 billion. Two obvious motivations for outsourcing are lowering expenses and improving performance. If you are considering outsourcing, be sure to evaluate the following important issues: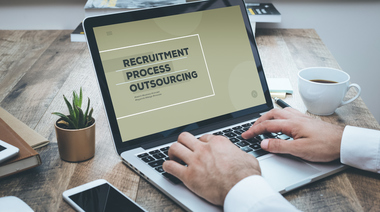 1. Use outsourcing as a strategy.
Before your company decides to outsource, it needs to review where it thinks outsourcing will be most beneficial. Generally, repetitive tasks and tasks that can be automated are good candidates. Examples include invoicing, payroll, employee benefits management and lead generation calls.
Tasks that require a high level of difficult-to-find talent is another potential category to be outsourced. Cybersecurity and IT maintenance are examples of this type of category. Outsourcing these functions frees staff from performing mundane tasks and allows them to focus on clients and work at the highest level of their capabilities, which makes them more satisfied with their jobs.
2. Evaluate KPIs and other measurements.
The process of deciding which functions to outsource needs to include the reasons you are considering that particular function. What are the key performance indicators (KPIs) that make you think it will be cost-effective? Evaluate the time it takes to calculate payroll, generate reports, get the checks ready and signed, and prepare and remit tax returns as well as associated costs such as IT support, and then compare that expense with the cost of using an outside vendor.
4. Select the right vendor.
Selecting a vendor is part of the process. Key factors to consider include the following:
Does the vendor provide additional services? For example, does the payroll vendor you're considering offer any human resource services?
What data will be available on your dashboard?
What is the cost and are there any additional fees?
How is the cost calculated?
Getting recommendations from someone you know and trust is a good way to identify the right provider for you because the referral is more likely to be based on first-hand experience.
5. Maintain company morale.
Whether you are planning to outsource an entire call center to an offshore center, a manufacturing line position to robots or a CFO position to a trusted third party, everyone who works at the company will be affected. Your company's leadership team needs to take the initiative and control the messaging.
You also need to reassure your staff that you have strategic reasons for making the change. It is essential to explain that you are taking care of staff who are affected by the move by offering to transfer them to other positions or providing a fair severance package or the like. If you are reassigning staff to oversee or liaise with the new vendor, make that announcement at the same time.
To smooth your company's transition to outsourcing tasks, contact us today.
---
Your Comments