Protect Yourself from Online Fraud
Off the top of your head, how many websites have your credit card information? If you're like most people, you have no idea. Any online purchase can store your financial information on a cloud database forever. Ditto your address, phone number, and bank account number — all details about you that shouldn't get into the wrong hands. Businesses take all practical precautions to keep you safe, but scams and hacks get more ubiquitous every year. What are some best practices to keep yourself and your money safe?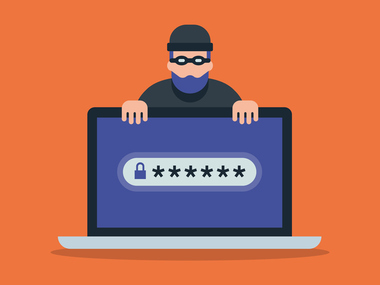 Never accept a friend request from someone you don't know.
Ever seen a friend request from someone you're sure you've never met in your life? You may be tempted to press "Accept," just in case it's a friend of a friend whom you've met before, but you shouldn't. It could be a catfish, or a fake account set up by a scammer to steal data that you post as visible only to friends. That might include your address, phone number, date of birth, and information you might use as a password or security question, like your place of birth or your pets' names.
These scams are extra common on social networks where you expect to meet strangers, like dating and networking sites. On those sites, beware of any friends who ask suspicious personal questions. You should also never post any personal information in your profile.
Treat your password like your toothbrush.
It's the first piece of advice any IT professional will give you: change your password every 3-6 months and never share it with anyone else. There are dozens of ways people can break into online accounts, including social media, e-commerce and all the other accounts that websites make you create to access their content. If you use the same username and password for everything, a data breach at your local library or your favorite news site can let scammers break into your email, your bank, and all your social media unless you change your details regularly.
You may not think much of giving your login details to a friend or to a tech specialist who needs it to help you, but you should realize that not everyone is who they seem to be. Phishing is a scam in which people use fake accounts to request your login details. They may also use a hacked account on your contacts list to impersonate one of your friends. If you get a strange request for your details, always use another form of contact to confirm that it's really them.
With online scams in the news every day, safety is more important now than ever. Use these best practices to keep your data safe.
---
Your Comments