Is This Your Situation: You Don't Know How to Figure Out Your Breakeven Point
If you know your company's breakeven point, you know how much income it takes to cover your fixed costs. It's the border between profit and loss. And with the right setup in QuickBooks, it's easy to calculate.
First, you will need to segregate fixed from variable costs. Following are two helpful definitions: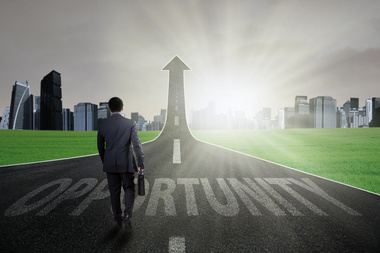 Fixed Costs: Expenditures that tend to remain the same in amount, regardless of the level of sales activity. Examples include management salaries, rent, and other overhead costs.
Variable Costs: Costs that are proportionate in total dollar amount to the level of sales activity. As sales increase or decrease, variable costs go up or down respectively. Examples include material costs and direct labor.
In QuickBooks, begin by properly organizing your Chart of Accounts list between Cost of Goods Sold accounts (variable costs) versus Expense accounts (fixed costs). When setting up new cost accounts, select the appropriate account type, choosing from one of the two types.
If you already set up an account but need to change its type, simply edit it in the list and choose a new type. This can be done in all desktop and online versions of QuickBooks.
Then, run a Profit and Loss report and customize the report by adding the % of income column. Now, you have everything you need. Simply use your gross profit (expressed as a %) and the total amount spent on your fixed expenses, and then calculate your breakeven sales.
Here's how it works. In the example above, the total fixed expenses ($242,664.63) divided by the Gross Profit percentage expressed as a decimal (.305), yields your breakeven sales of $795,621.73. The formula is breakeven sales = fixed costs/unit contribution margin.
Or, you can think of the math this way: for every 1 dollar you earn, you have 30.5 cents left over to cover your fixed costs. When you divide your total fixed expenses by these cents (expressed as a decimal), you have your breakeven sales. So, until you hit that number, you will be operating at a loss. This is essential information to know, right?
Do you want to see how to set up this calculation for your particular business? Give us a call and we'll walk you through the steps.
---
Your Comments