Is This Your Situation: Recording Refunds in QuickBooks
Although it's not ideal, customers do need to return products from time to time. Following is a rundown of how to record a return and refund in QuickBooks Online.
Record the Return
First, you need to open a refund receipt. Find that under the + menu.
Next, find the customer who is returning the item, select the product or service being returned from the dropdown list and confirm the return price — you may want to reduce the credit by a stocking fee.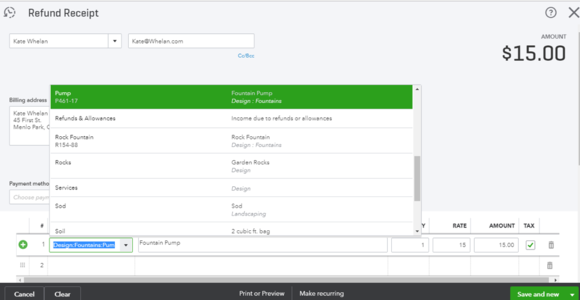 Before you save the transaction, you need to choose the refund payment method (check, credit card, cash, etc.). Do this from the Payment Method field in the center of the screen. If the payment method is a check, you can mark it to be printed later and print it with other checks in the queue. If you plan to process a refund on credit card, you likely will want to select the Undeposited Funds account in the Refund From box. This will allow you to group the refund with other credit card payments processed for the day.
To finish, click the Save button in the bottom right-hand corner of the transaction window.
Verify the Refund
From the Home screen, click on Sales on the left-hand side of the screen. You'll find all of the transactions you recently processed, including the refund. If your refund is given by check, you can even print the check right from this screen.
If you need help with other QuickBooks-related issues, contact our firm and we'll get you the assistance you need right away.
---
Your Comments