| | |
| --- | --- |
| Siegel, Here Are Your Articles for Tuesday, May 26, 2020 | |
How to Choose Automobile Insurance
You'd never buy a car without shopping around. So why should your car insurance be any different?
Start by identifying solid companies — there are a number of national insurance companies. Once you have a list of candidates, start getting quotes. Besides your name, address and date of birth, some information you might need to provide includes: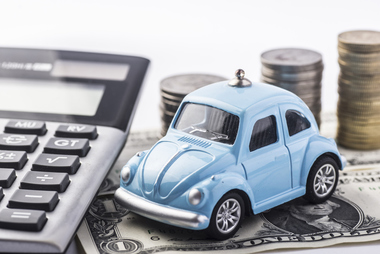 Type of vehicle and how you use it.
Any other drivers who'll be on the policy.
Auto insurance history.
Accident history.
Whether you will be using your car for business — especially for a for-hire arrangement, as with Uber.
Have your current policy details handy in order to understand your current limits and deductibles. You also can use a coverage calculator, available on many insurance company websites, to determine what's best for you.
Things to consider when shopping for a policy:
Check the minimum coverage requirements for car insurance in your state.
Consider carrying a higher deductible to lower your premium. A $500 deductible is a popular choice; some say $1,000 will keep you from wasting time filing minor claims.
Collision coverage provides protection for your auto.
Liability coverage helps protect your personal assets in the event that you're responsible for injuries or damage.
Don't forget discounts:
For vehicle equipment — anti-theft devices.
For driving history and habits — low annual mileage, no accidents or moving violations over the past three years, defensive driving courses.
Driver's education.
Driver affiliations.
Customer loyalty — multiple policies with the same company.
If you want to be sure you're getting the very best deal on car insurance, experts recommend shopping for a new rate every year.
You don't need to wait for a renewal notice to begin shopping.
Cancel existing coverage before it expires if you find a better policy. Your insurance company may refund the unused portion of your premium, but may charge you an administration fee.
The car insurance industry is competitive — the carrier that gave you the best rate last year may not do so today. There's a good chance you will find a more competitive rate. As different programs are developed, new discounts can pop up.
A higher deductible typically will reduce your rates. But you should choose a deductible you can afford to pay if you must file a claim.
When the cost of comprehensive and collision coverage exceeds 10 percent of your old vehicle's value, that's the time to dump comprehensive/collision and just have liability coverage.
When you add a teen driver to a family policy, shopping becomes essential because teens often cause auto insurance rates to soar. Ask for discounts insurers offer for a teen driver. Many insurers will reduce rates if your teen agrees to take a safe-driver training course.
You may want to shop online. Numerous websites allow you to compare rates and policy features. Make sure you've gathered basic information about your vehicle before you begin, such as mileage and vehicle identification number.
Working with an insurance broker is another option because the broker will get multiple quotes for you. You'll have access to all the insurers the broker does business with. It's a one-stop shopping move that lets you have flexibility to do comparison pricing.
---
Your Comments
Siegel Solutions Inc
(781) 487-7000
info@siegelsolutions.com
144 Gould Street Suite 205
Needham, MA 02494
Saved Articles
Comments and Feedback
Refer A Friend
Your Privacy

Our firm provides the information in this e-newsletter for general guidance only, and does not constitute the provision of legal advice, tax advice, accounting services, investment advice, or professional consulting of any kind. The information provided herein should not be used as a substitute for consultation with professional tax, accounting, legal, or other competent advisers. Before making any decision or taking any action, you should consult a professional adviser who has been provided with all pertinent facts relevant to your particular situation. Tax articles in this e-newsletter are not intended to be used, and cannot be used by any taxpayer, for the purpose of avoiding accuracy-related penalties that may be imposed on the taxpayer. The information is provided "as is," with no assurance or guarantee of completeness, accuracy, or timeliness of the information, and without warranty of any kind, express or implied, including but not limited to warranties of performance, merchantability, and fitness for a particular purpose.

Powered by

Copyright © IndustryNewsletters All rights reserved.

This email was sent to: jeff@siegelsolutions.com

Mailing address: 144 Gould Street Suite 205, Needham, MA 02494