Is This Your Situation: Needing to Send Invoice Reminders via QuickBooks
A business prepares an invoice when a product is delivered or work is performed for a customer. The next step is getting paid. As a business owner, you expect prompt payment from your customer based on the payment terms offered. Sometimes you are left waiting and waiting for the check to arrive. Often invoices have to be resent as a reminder of a customer's outstanding balance.
Here's how to set up invoice reminders and send them out in QuickBooks Online:
Setting Up
Click the gear icon and select Account and Settings. Select the Sales tab and then choose to edit the Reminders options.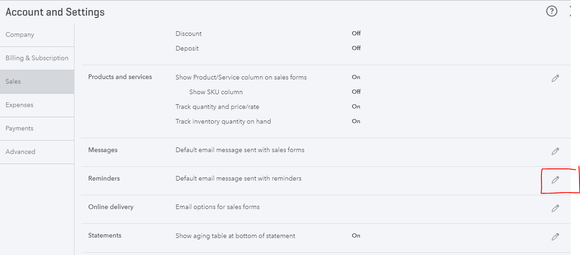 Update your Reminder Messaging and, if desired, add placeholders for your customer's company name and/or the outstanding invoice number. QuickBooks Online will automatically fill in those details when the reminder email is sent.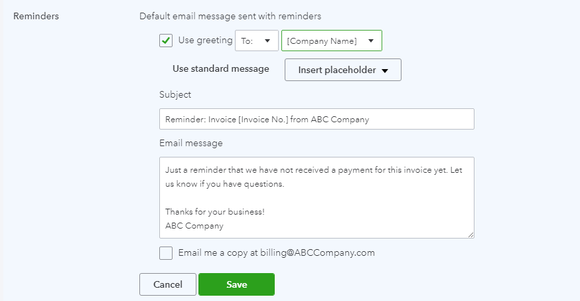 You can also check the box if you want to be copied on any reminder you send. Click Save and Done to complete your changes.
Sending Out
When you are ready to send a reminder for an overdue invoice, go to the main screen and click on Sales. Then select All Sales. Click the Filters button, select the Overdue Status and click Apply.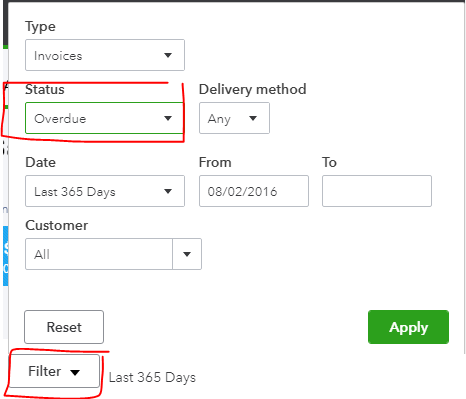 Now that you have only your overdue invoices visible, you can check the box in the header row to select them all, or you can select invoices individually. Under the Batch Actions button, choose to Send Reminders.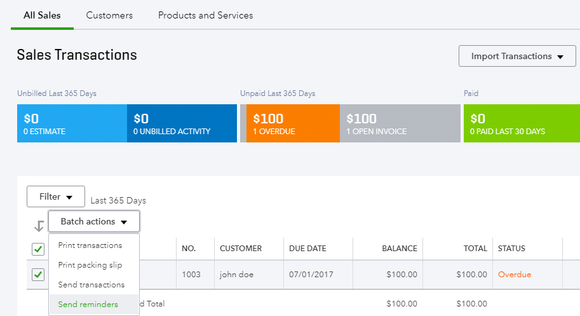 Your customers will be instantly notified of their overdue balance the next time they check their email.
Contact us if you have further questions about setting up or sending out invoice reminders.
---
Your Comments