| | |
| --- | --- |
| Siegel, Here Are Your Articles for Monday, April 13, 2020 | |
Is This Your Situation: Trying to Streamline Your Business with Cloud-Based Accounting
Cloud-based software, also known as software as a service, allows users to access accounting technology on a subscription basis. The software provider securely hosts all necessary databases and servers, and small-business owners use an Internet connection to access their data anytime, anywhere.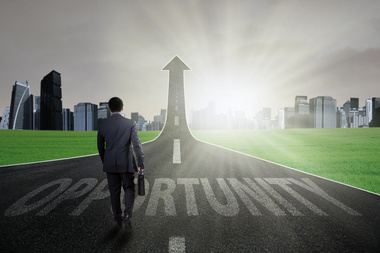 Today, small-businesses can benefit from an ever-growing suite of organizational tools and technologies that reduce the challenges owners face when managing invoices, bills and receipts while also increasing the time available to pursue new business opportunities. The even better news is that these tools are increasingly available as cloud-based offerings. These are just some of the many reasons why small businesses should seriously consider shifting their accounting workflows to these cloud-based solutions.
Whenever you access banking information online, you're already using the cloud. Cloud-based accounting can help your business thrive in several ways:
Traditional accounting software quickly becomes obsolete, whereas cloud-based solutions are updated regularly.
Traditional software typically works on only one computer, and any transfer of data (via a USB drive, for example) is not secure or reliable. Cloud-based accounting software allows small business owners and accountants to share information in real time.
Cloud-based accounting ensures that you have up-to-date accounting services available 24/7, which is essential not just at tax time but throughout the year.
Cloud-based accounting services enable business owners to maintain their business finances in good form and also provide advice on virtually every financial aspect of running and growing a company, such as projected earnings and developing new income streams.
Small business owners should consider these additional benefits:
Enhances smart organization for a distributed workforce. Cloud-based accounting data can be accessed anywhere, anytime, so employees can quickly and easily complete their work no matter where they are located. With a cloud-based system, for example, sales reps can input expense receipts simply by photographing a document and submitting it electronically; should project managers need to check an invoice for a supplier, they can access the system remotely to search by vendor, amount, or date.
Maintains relationships and easily verifies discrepancies. Cloud-based tools heighten your ability to communicate with vendors and distributors. Should you have concerns about bill payment, for instance, advanced tools allow you to identify any unpaid bills and pay them quickly to keep all your accounts in good standing.
Employs a diverse suite of secure apps. With cloud-based accounting, you not only have rapid access to data and documents, you also have the ability to integrate other cloud-based tools easily, such as effective applications from QuickBooks Online or Neat. Once you enter the world of cloud-based accounting, you can leverage information from a variety of platforms.
If you're still not sure whether cloud-based accounting is right for your company, call us today. We'll describe the various options and help your business select the right solution.
---
Your Comments
Siegel Solutions Inc
(781) 487-7000
info@siegelsolutions.com
144 Gould Street Suite 205
Needham, MA 02494
Saved Articles
Comments and Feedback
Refer A Friend
Your Privacy

Our firm provides the information in this e-newsletter for general guidance only, and does not constitute the provision of legal advice, tax advice, accounting services, investment advice, or professional consulting of any kind. The information provided herein should not be used as a substitute for consultation with professional tax, accounting, legal, or other competent advisers. Before making any decision or taking any action, you should consult a professional adviser who has been provided with all pertinent facts relevant to your particular situation. Tax articles in this e-newsletter are not intended to be used, and cannot be used by any taxpayer, for the purpose of avoiding accuracy-related penalties that may be imposed on the taxpayer. The information is provided "as is," with no assurance or guarantee of completeness, accuracy, or timeliness of the information, and without warranty of any kind, express or implied, including but not limited to warranties of performance, merchantability, and fitness for a particular purpose.

Powered by

Copyright © IndustryNewsletters All rights reserved.

This email was sent to: jeff@siegelsolutions.com

Mailing address: 144 Gould Street Suite 205, Needham, MA 02494