Is This Your Situation: Looking for Financial Reporting in QuickBooks Online
Fortunately, when it comes to financial reporting, QuickBooks Online can do some of the thinking for you. Its All Reports screen enables users to drill down to the report you want to see. Click the Recommended tab to see what QuickBooks Online deems the most important data for you to see regularly.
Account Balances
As soon you open QuickBooks Online, the software takes you to your Income/Expenses, Sales and Bank/Credit Card account balances. This information provides a snapshot of your business on a particular day and is an ideal place to start when looking at financials.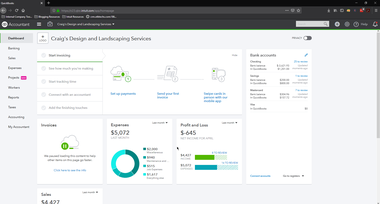 Click on the Invoices tab to drill down into the data. This screen provides an overview of which invoices are overdue, due in a few days or already paid.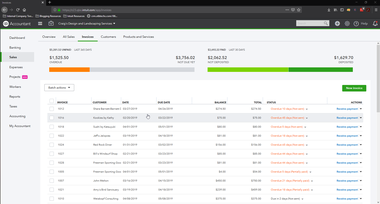 Click on the Expenses tab to see what costs are affecting your account balances.
Profit and Loss Report
Arguably one of the most important reports for a business is its Profit and Loss (P&L) report. The P&L report reveals a business's total income and total expenses over a set period of time. That, too, can be found as soon as you log into the software.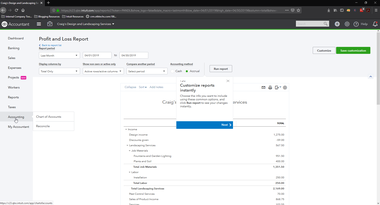 QuickBooks Online Tip: Hover your mouse over certain objects in reports. When the icon changes from an arrow to a finger, you can get further details.
Customize Reports
Every business is different so you can customize reports that will provide a tailored perspective on your business. QuickBooks Online comes with preselected, commonly used options, but you can experiment with and change them.
After making changes, click Run report to display the report with your own data.
Once you've started working with reports, those you access most often will appear when you click Frequently Run. Those reports that you modified and saved will be listed under My Custom Reports. Reports geared toward company managers are called Management Reports.
Getting to know the Report functions in QuickBooks Online reveals a lot of important information into your business financials. If you need more help or would like us to guide you through all the reports available, contact our office today.
---
Your Comments