Physicians and Administrators: Lead By Example
Energy and enthusiasm are contagious. Anytime you can increase trust, confidence, accountability and purpose, you are also going to see an increase in productivity and loyalty in your physician partners, associates and employees (The Team), which can spread through the entire medical practice.
When I started specializing in the healthcare physician industry some 32 years ago as a somewhat young CPA, I never thought it would take me where I am today. I never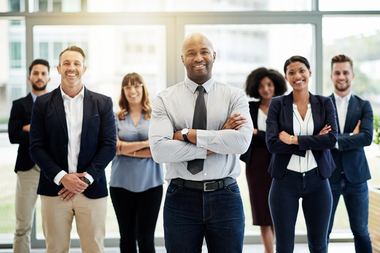 thought I could be so passionate about this industry and the responsibility of providing care to patients and the business side that comes along with it.
One of the most important things I have learned in my career is that leading by example is certainly a timeless approach to leadership, despite the vast advancement in technology and the way the healthcare industry and the needs of physician partners, associates, and employees (Again, The Team) may evolve.
My definition of leading by example is guiding others through your behaviors and inspiring them to achieve a common goal. As a leader, your team is looking to you for inspiration, encouragement and direction. Leaders must be able to exemplify the behaviors they want to see their teams emulate.
When you lead by example, you provide a path for others that aligns everyone to common goals and a shared purpose. Naturally, whether they are aware of it or not, leaders are always leading by example. A true leader, though, inspires people to feel like they can do the best they can for the company. When you lead by example, you can accomplish that for your team and create a positive company culture full of important components such as trust, confidence, accountability and purpose.
Energy and enthusiasm are contagious. Anytime you can increase trust, confidence, accountability and purpose, you are also going to see an increase in productivity and loyalty in your medical practice, which can spread through the entire organization.
If you want to gain trust and confidence of your practice, you must set an example for them. But not only do you have to set the example, your actions must be consistent. There are many ways to lead by example and many attributes of leaders who lead by example possess some of the following . Here are a few examples:
Core Components of Leadership
Honesty and Transparency - Being honest and transparent with those within your medical practice are some of the most important things you can do for them. Why? Because it builds trust. If you cannot be honest and transparent, those within your practice will lose trust in you. An open workplace makes everyone feel supported and cared for. It's much easier to work efficiently when you feel supported. Trust that is broken is almost impossible to regain. Be honest, be transparent, do what you say you're going to do and follow through on your promises.
Having Respect for Others - We should never forget the golden rule. Treat others as you would want to be treated. This will apply to how you treat literally every position within your medical practice. It is also important that you are cognizant of your team member's feelings and even their own personal challenges. Always support them instead of tearing them down. Although you will always have to have tough conversations with your team, you can always do it with respect for them.
Thoughtful Decision Making – Not every decision you make as a leader will be perfect or popular, however, being thoughtful and listening to your team for their feedback will go far. It will help them understand how you came to your decision(s) and because their feedback was considered, they will more likely support and respect the decisions you make. You must be careful not to be defensive when receiving negative feedback when it is given. If you're building a true team and cultivating a strong culture that includes honesty and transparency, everyone on your team must respect differences in opinion. Everyone on your team will bring a unique perspective.
Consistency - As a leader, it is vital that we are consistent when leading by example. Although our industry can have challenging days, it's during challenging situations that your team looks to you for guidance the most. Consistency and poise in how you react to adverse situations and conversations are very important. You always want to demonstrate to your team that you will not turn away from challenges that may seem too tough.
There are so many ways to effectively lead by example and these are just a few. The core philosophy of leading by example is actually quite simple. Never take people for granted, as people are your most important asset. Give your team members the attention and consideration they deserve, and never, ever, expect anyone on your team to do something that you would not do yourself, regardless of your position. As a leader, you are always being watched, so it is important to remember, actions certainly speak louder than words.
---
Your Comments