Summary: The American Rescue Plan Act of 2021
Individual Provisions
Economic Impact Payments (EIP)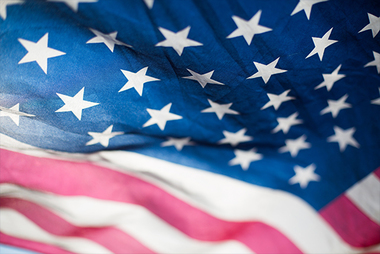 The EIP will be $1,400 per individual ($2,800 for Married Filing Jointly (MFJ)) plus an additional $1,400 for each eligible dependent, including children 17 and older and adult dependents.

Advances will be made based on 2020 tax return information, or if not available, 2019 information. If the 2020 return is filed after EIP3 is released and would result in a larger payment, the IRS is directed to issue a supplementary payment within 90 days of the earlier of the filing deadline or September 1, 2021.

The payment phases out for AGI:
$75,000 - $80,000 Single and Married Filing Separately (MFS)

$112,500 - $120,000 Head of Household (HoH)

$150,000 - $160,000 MFJ and Qualified Wages (QW)
Taxation of 2020 Unemployment Insurance
The first $10,200 ($10,200 for each spouse on a joint return) of unemployment benefits received in 2020 are excluded from tax. The exclusion does not apply to households with AGI of $150,000 or more for all filing statuses.
Child Tax Credit (CTC) – 2021 only
The child tax credit (CTC) is temporarily increased for tax year 2021 and made advanceable and fully refundable.
The CTC is $3,600 per qualifying child age 0 through age 5 and $3,000 per qualifying child age 6 through age 17.

The CTC is fully refundable. The taxpayer must live with the qualifying child in the U.S. or Puerto Rico for more than half the year.

A "double" phaseout applies to the 2021 CTC. The first phaseout reduces the CTC down to the pre-2021 $2,000 per child level. The phaseout begins when AGI reaches $75,000 S ($112,500 HoH, $150,000 MFJ). The second phaseout range further reduces the CTC from $2,000 per child to $0 and begins when AGI reaches $200,000 S and HoH

($400,000 MFJ).

The IRS is directed to issue one-half of the expected 2021 CTC in equal periodic payments starting in July 2021 based on 2020 data (or 2019 if not available). The credit will be reconciled on 2021 tax returns and any additional amount, including the remaining half will be issued.

Advances will generally not be offset but the actual credit is subject to offsets.

Taxpayers will have an opportunity to opt out of advances.

Excess advance payments must generally be repaid. However, repayment obligations will be reduced for lower income taxpayers if the excess is based on a change in the number of qualifying children.
Earned Income Credit (EIC) changes – 2021 unless otherwise indicated
The "childless EiC" is expanded both for eligibility and the amount of the credit.
The minimum age for childless EiC is generally reduced from age 25 to age 19 and the maximum age 65 is eliminated.

The minimum age is 24 for a student attending school at least five months during the year and age 18 for certain former foster and homeless youths.

The credit percentage is increased from 7.65% to 15.3%.

The earned income amount to receive the maximum EiC is increased from $7,100 scheduled for 2021 to $9,820. Thus, the maximum 2021 EiC for a taxpayer without qualifying children is $1,502 ($9,820 x 15.3%).

The phaseout threshold is increased from the $8,880 scheduled for 2021 to $11,610. (A higher phaseout threshold will apply to MFJ.)

Taxpayers who are ineligible for EiC because their children do not have SSNs valid for employment may claim the childless EiC. This is a permanent change.
Married filers may be treated as unmarried for EiC purposes if both of the following apply.
The taxpayer lives for more than half the year with a qualifying child for whom they can claim the EiC, and

The taxpayer
Either does not live with their spouse the last six months of the year, or

Has a decree (other than a divorce decree), instrument, or written agreement and does not live with their spouse by the end of the year.
This is a permanent change starting in 2021. It will allow some otherwise disqualified MFS filers to receive EiC.
The disqualifying investment income amount is permanently raised to $10,000 starting in 2021 and adjusted for inflation starting in 2022.

Taxpayers may substitute 2019 for 2021 earned income. This applies if 2019 earned income was higher than 2021 earned income and the lookback would result in a higher credit. As with the CAA21 provision, no other tax item (AGI, taxable income, etc.) is substituted from the earlier year.
Child and Dependent Care Credit and Employer-Provided Benefits – 2021 only
The maximum expenses on which the credit is based increase from $3,000 for one qualifying child and $6,000 for two or more qualifying children to $8,000 and $16,000, respectively.

The credit is fully refundable.

The maximum credit rate increases from 35% to 50%. Thus, the maximum credit is $8,000.
The maximum 50% rate applies to incomes up to $125,000.

The rate then phases down to 20% for incomes up to $185,000, remains at 20%for incomes up to $400,000, and finally phases down to 0% for incomes up to$440,000.
The maximum employer-provided dependent care benefit exclusion is increased from$5,000 to $10,500.
The maximum expenses on which the credit is based increase from $3,000 for one qualifying child and $6,000 for two or more qualifying children to $8,000 and $16,000, respectively.
Premium Tax Credit – 2021 and 2022 unless otherwise indicated
The credit elimination for household incomes above 400% of the Federal Poverty Level is suspended.

The premium amount that households are required to contribute is reduced. The current contribution range of 2.06% to 9.78% is reduced to 0% to 8.5%.

For 2020 only, repayment of excess advance PTC is not required.
Student Loan Foregiveness – 2021 through 2025
Most student loans forgiven after December 31, 2020 and before January 1, 2026 are not subject to taxation. This includes all federal student loans and certain private education and institutional loans.
Small Business Provisions
FFCRA Credits for Paid Sick and Family Leave
Credit availability is extended from March 31, 2021 through September 30, 2021.

The 10 day per-employee limit for the paid sick leave credit is reset starting April 1, 2021.
Qualifying leave includes leave for COVID-19 immunization or any COVID-19 related injury, disability, illness, or condition.
Qualifying leave for the family leave credit is expanded from childcare-related situations only to all qualifying uses for the sick leave credit i.e., the employee's COVID-19 related condition or the employee's need to care for family members because of COVID-19.
The maximum family leave credit is increased from $10,000 to $12,000 wages per employee.

Employers may claim the credit against their share of Medicare tax (1.45%) in addition to other social security/railroad tax.

Similar provisions are available for self-employed taxpayers. Also, certain qualifying non­profits may claim the credits.
Employee Retention Credit (ERC)
Credit availability is extended from June 30, 2021 to December 31, 2021.

Severely financially stressed employers, defined as employers having gross receipts less than 10% of the corresponding 2019 quarter, would be able to treat all wages as qualified wages.

A recovery start-up business, defined as a business established after February 15, 2020 and with average annual gross receipts of $1 million or less could claim a credit of up to$50,000 per calendar quarter.

The ERG may be claimed against the employer share of Medicare tax.
Paycheck Protection Program (PPP) and Economic Injury Disaster Loans (EIDL)
The availability of PPP loans is extended to certain nonprofits and to internet publishing organizations.

COBRA premiums used for the COBRA premium credit (see below) are not considered for payroll costs for second draw loan forgiveness.

Amounts received from targeted EIDL advances (generally, loans to certain hard-hit small businesses) are excluded from gross income and expenses paid with EIDL funds are deductible.

Amounts excluded for partnerships and S corporations are also excludable to partners and S corporation shareholders.

Excluded EIDLs do not affect partner/shareholder basis.
Third-Party Reporting on Form 1099-K – starting in 2022
Third-party settlement organizations must report transactions of more than $600 for any payee, regardless of the number of transactions.

The requirement applies only to transactions for goods or services and not to reimbursements to friends and relatives.

Gig workers may expect to receive Forms 1099-K even for minimal work.
COBRA subsidy – April 2021 through September 30, 2021
Individuals can pay 0% of COBRA premiums and receive a full subsidy. The subsidy is not included in gross income.

Former employers pay the subsidy and are eligible for a tax credit against the employer's share of Medicare taxes (reduced by FFCRA and CARES credits).

The subsidy applies if the individual elects COBRA because of a reduction in hours or involuntary termination.

Individuals are eligible even if they did not elect COBRA before April 1 or elected and discontinued coverage before April 1.

Individuals who left employment voluntarily are not eligible for this benefit.
Excess Business Losses of Non-Corporate Taxpayers – through 2026
The limitation on excess business losses is extended through tax year 2026. This is a "pay-for" provision.

Under the TCJA this provision was set to expire after 2025. The CARES Act temporarily allows excess business losses through December 31, 2020.

Generally, excess business losses are the excess of business deductions and losses over business income and gains plus $250,000, Excess business losses are not deductible; they are added to the taxpayer's net operating loss.
---
Your Comments