Be Certain Staff Knows Your Revenue Cycle Management Processes
Does your staff really know what "revenue cycle management" means or is? I am constantly advocating the importance of training your entire staff to understand how their jobs functions affect cash flow. There are many points of entry into the revenue cycle at your practice. Be sure your staff knows all of the following: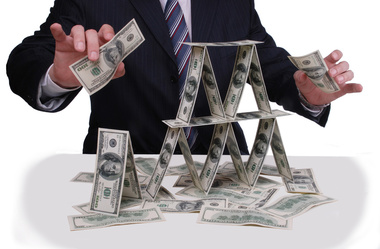 Patient access (e.g., scheduling and registration, insurance eligibility verification, and service preauthorization)

Charge processing (e.g., capturing and coding services and entering data)

Bill processing (e.g., the production and submission of claims and patient statements)

Payment posting (e.g., line-item posting or payments and denials/rejections)

Accounts receivable (A/R) follow-up (e.g., resolution of unpaid insurance, patient-responsible charges, appeal of third-party payer rejections and denials, and collection agency performance)
Set the bar
Realizing where you generate revenue at your practice is the first step to understanding the revenue cycle. The next step is to benchmark your revenue cycle management processes. To establish a benchmark with which to compare data, report and review at least monthly information about the following 18 revenue cycle performance indicators.
Your initial review of these indicators should allow you to quickly spot areas ripe for improvement. Over time, these indicators should serve as quantifiable numbers by which you can measure improvement in your revenue cycle:
Percent of scheduled patients vs. available visit/ surgery/procedure appointment times

Percent of scheduled pre-registered patients vs. total scheduled patients

Percent of insurance eligibility verifications vs. total scheduled patients

Percent of insurance pre-authorizations vs. total required for services rendered

Percent of point-of-service collections vs. scheduled patient-responsible balances

Average number of missing charges vs. services rendered

Average days between service date and charge entered

Average days between charge entry and claim submission

Percent of pre-submission claim errors by category for total claims processed

Percent of post-submission claim errors returned from carriers

Percent of denied/rejected claims appealed successfully vs. total denial/rejections

Average days between entry of patient-responsible balance and statement processed

Percent of undeliverable patient statements for total statements processed

Average days between receipt of payment and payment posted

Number of non-contractual adjustments taken per claim remittance advice posted

Average number of unpaid claims resolved by day per collector

Average number of unpaid patient balances resolved by day per collector

Average days in A/R
Remember, you can't manage what you don't measure. By quantifying and analyzing these important indicators, you can help ensure your medical practice is not losing revenues and cash flow. Also, make sure you are constantly training your staff on the practice's revenue cycle management processes – another efficient and effective way to avoid lost revenues.
Reed Tinsley, CPA is a Houston-based CPA, Certified Valuation Analyst, and Certified Healthcare Business Consultant. He works closely with physicians, medical groups, and other healthcare entities with managed care contracting issues, operational and financial management, strategic planning, and growth strategies. His entire practice is concentrated in the health care industry. Please visit www.rtacpa.com
---
Your Comments
X
X
21175 Tomball Parkway #194, Houston, TX 77070
P. 281-379-5988 | F. 281-605-5701
Saved Articles
Comments and Feedback
Refer A Friend
Your Privacy

My firm provides the information in this e-newsletter for general guidance only, and does not constitute the provision of legal advice, tax advice, accounting services, investment advice, or professional consulting of any kind. The information provided herein should not be used as a substitute for consultation with professional tax, accounting, legal, or other competent advisers. Before making any decision or taking any action, you should consult a professional adviser who has been provided with all pertinent facts relevant to your particular situation. Tax articles in this e-newsletter are not intended to be used, and cannot be used by any taxpayer, for the purpose of avoiding accuracy-related penalties that may be imposed on the taxpayer. The information is provided "as is," with no assurance or guarantee of completeness, accuracy, or timeliness of the information, and without warranty of any kind, express or implied, including but not limited to warranties of performance, merchantability, and fitness for a particular purpose.

Powered by

Copyright © IndustryNewsletters All rights reserved.

This email was sent to: reedt@rtacpa.com

Mailing address: 21175 Tomball Parkway #194, Houston, TX 77070