Welcome to the Firm's Newsletter
Welcome to my new newsletter format for The Physician Advocate. I'm excited about the new format and hope you will be too. As in the past, the newsletter will include a collection of articles that focus on topics that are of great interest to Physicians and those who are involved in the Healthcare and Medical Practice Industry. The articles, authored by me and others, will touch on a wide range of related topics for the Healthcare and Medical Industry, from tax and accounting issues to today's challenges in running a Medical Practice.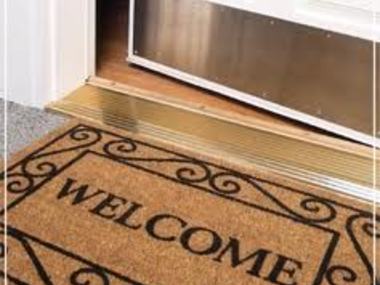 I think that most, if not all, articles will be of some interest to you or someone you may know. These topics will help you manage your Practice or financial life more efficiently, and if you have any questions about them, just pick up the phone and give me a call. You can unsubscribe at any time and I never share, sell or otherwise reuse your contact information.
You can save articles for future reference by clicking the Save link located under each article. Feel free to ask me questions or make comments on articles by clicking the Comments and Feedback link. And you can easily share any of my articles on your social media (LinkedIn or Twitter) by clicking the Share link.
I hope you enjoy this publication and welcome your feedback. Thank you for reading.
Reed Tinsley, CPA
---
Your Comments
X
X
21175 Tomball Parkway #194, Houston, TX 77070
P. 281-379-5988 | F. 281-605-5701
Saved Articles
Comments and Feedback
Refer A Friend
Your Privacy

My firm provides the information in this e-newsletter for general guidance only, and does not constitute the provision of legal advice, tax advice, accounting services, investment advice, or professional consulting of any kind. The information provided herein should not be used as a substitute for consultation with professional tax, accounting, legal, or other competent advisers. Before making any decision or taking any action, you should consult a professional adviser who has been provided with all pertinent facts relevant to your particular situation. Tax articles in this e-newsletter are not intended to be used, and cannot be used by any taxpayer, for the purpose of avoiding accuracy-related penalties that may be imposed on the taxpayer. The information is provided "as is," with no assurance or guarantee of completeness, accuracy, or timeliness of the information, and without warranty of any kind, express or implied, including but not limited to warranties of performance, merchantability, and fitness for a particular purpose.

Powered by

Copyright © IndustryNewsletters All rights reserved.

This email was sent to: reedt@rtacpa.com

Mailing address: 21175 Tomball Parkway #194, Houston, TX 77070