Oregon Corporate Activity Tax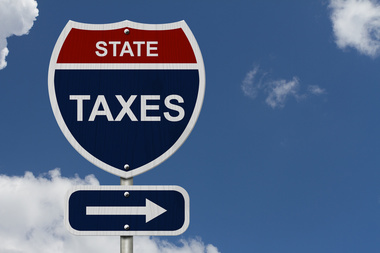 The Oregon Legislature created a new tax on business activity in Oregon that is effective January 1, 2020. This new tax is the Corporate Activity Tax (CAT). Contrary to its name, the CAT does not just apply to corporations – it applies to all businesses including partnerships, sole proprietors and trusts. Recently, the Department of Revenue has been sending letters to all entities with commercial activity advising of the need to register for the tax. The CAT is a business privilege tax, and only applies to Oregon sales – whether your business is located inside or outside of Oregon. It is reported on a calendar year, regardless of the fiscal year of your business.
The tax is .57% of taxable commercial activity over $1 million, plus $250. Revenues from Oregon sources are reduced by either 35% of related "labor costs" or 35% of related "cost inputs" to arrive at taxable commercial activity.
Unfortunately, little guidance has been provided and there are many questions yet to be answered (including the definitions of labor costs and cost inputs). The Department of Revenue recently issued eight draft regulations including guidance on unitary groups, nexus and estimated payments. Additional regulations are scheduled to roll out in three parts – in January, February and March. Furthermore, the Oregon Legislature is expected to pass a technical corrections bill in the 2020 legislative session. The Department has published some answers to Frequently Asked Questions which can be found at https://www.oregon.gov/DOR/programs/businesses/Pages/corporate-activity-tax.aspx.
Registration
Registration for Oregon's new Corporate Activity Tax (CAT) is now open through the Department of Revenue's Revenue Online system found at www.oregon.gov.dor.
You are only required to register for the tax if your gross revenues from commercial activity in Oregon exceed $750,000. If your gross revenues are less than that number, you do not need to be concerned about the CAT. However, if you have multiple entities you may need to aggregate the revenues of the various entities to determine if you meet the threshold.
To register, individuals doing business in Oregon will need their name, and their social security number or individual taxpayer identification number. Businesses will need their legal name and federal employer identification number.
Businesses and individuals will need:
Their mailing address;

The date they exceeded or expect to exceed $750,000 in Oregon commercial activity;

A valid email address or current Revenue Online login, and;

Their Business Activity Code (Refer to the current list of North American Industry Classification System codes found with their federal income tax return instructions.)
If you need any assistance, please do not hesitate to contact us.
Tax Filings
Even though you are required to register for the tax if your commercial activity exceeds $750,000, you are not required to file a CAT return unless your commercial activity exceeds $1 million. Tax returns are due on April 15th. Estimated tax payments are due on April 30, July 31, October 31 and January 31 if your CAT liability is expected to be at least $5,000.
We will continue to watch all the published guidance and get that information to you as quickly as possible.
The Oregon Department of Revenue is encouraging all stakeholders to provide feedback (keeping in mind that they didn't create the tax – those comments should go to your legislator). They invite you to send comments to cat.help.dor@oregon.gov.
---
Your Comments