Is This Your Situation: Thinking of Buying an Older Home?
These days more homebuyers are looking for newer homes than older ones. However, newer homes are more expensive and often lack the kind of unique character some seek folks seek in an older home. Before you purchase that 50-year-old home, here are some things to think about.

#1: Foundation

They say they don't build things as sturdy as they used to and that is true about a lot of things. However, if you are buying an older home, it is imperative that you have a qualified inspector check the foundation. Even with the best maintenance and upkeep, the foundation could be disturbed by decades of flooding, the ground moving, and so on.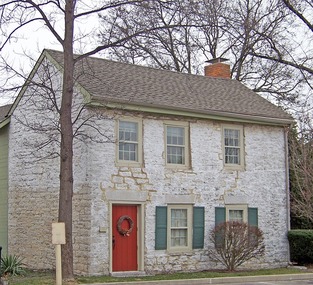 Shoring up a foundation of an old home can add up to tens of thousands of dollars before you even get to the other major repairs. It may be worth looking for a different older home if the foundation is shaky.

#2: Outdated Systems

Prior to the 1900s, most homes were heated either using oil or fire-burning chimneys. Before that, there were no homes fitted out with electricity. When buying an older home you are likely buying outdated electrical and heating systems.

You will need a professional contractor and inspector to verify your systems to avoid potential fires and electrocution. Even if you intend to keep the chimney, it must also be checked by a professional chimney sweep in case there are cracks or a blockage in the flue.

#3: Encumbrances or Liens

This is easy to overlook when you are shopping for older homes but some homes are so old that there are actually encumbrances to buying them. It could be a historically protected home or there could be liens attached to it from previous owners. Either way, you will want a good agent to check for any liens or encumbrances before you buy an older home.

#4: Wood-Eating Bugs
Termites and powderpost beetles are two bugs that can completely destroy a property. Since older homes were built using lots of wood, often have wood floors, and even wood wall panels, inspecting for termites and other wood destroying bugs is a must when buying an older home.

#5: Lead Paint or Asbestos

Homes built after 1978 when laws banning lead paint went into effect likely will not have a lead or asbestos problem. Any home older than that must be inspected for both lead paint and asbestos. Those materials can be lethal in large enough doses and cause developmental disabilities in children. It is worth a few hundred bucks to hire a lead and or asbestos inspector to be on the safe side before buying an older home.

Are you thinking about buying an older home? Contact me today to learn more.
---
Your Comments
Saved Articles
Comments and Feedback
Refer A Friend
Your Privacy

The information provided in this email newsletter is for general guidance only, and does not constitute the provision of legal advice, tax and accounting advice, real estate investment advice, or professional consulting of any kind. The information provided herein should not be used as a substitute for consultation with professional real estate, tax, accounting, legal, or other competent advisers. Before making any decision or taking any action, you should consult a professional adviser who has been provided with all pertinent facts relevant to your particular situation. Home value estimate calculators provided herein are general estimations based on publicly available data and should not be used as a substitute for a professional appraisal. The information is provided "as is," with no assurance or guarantee of completeness, accuracy, or timeliness of the information, and without warranty of any kind, express or implied, including but not limited to warranties of performance, merchantability, and fitness for a particular purpose.

Powered by

Copyright © HomeActions, LLC All rights reserved.

This email was sent to: tom@thethomaswilsergroup.com

Mailing address: , , ,