Is This Your Situation: You Need To Learn the Basics About Mortgages?
Everyone knows that buying a home is different from buying a pound of apples, and that's a good thing. If buyers were expected to pay cash down for a home, most people would never save up the money for even a small place of their own. But financing a home means entering into a complex system designed to protect both you and the lender. Below are a few frequently asked questions about mortgage loans.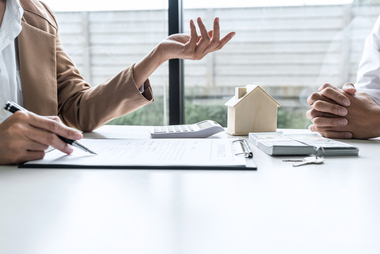 How much money do I need to save to buy a home? The down payment on your home can be anywhere from 3% to 20%, depending on the loan type and lender. However, paying more money down is better for you, not just because you'll have less to pay later but also because the lender will see you as a safer investment and give you a lower interest rate. Conventional loans typically require a 15% to 20% down payment. You'll also need several thousand dollars for closing fees and probably more to renovate and furnish your new home.
Who issues mortgage loans? Traditionally, banks and credit unions do. Lately, however, online-only mortgage platforms have proliferated. Shop around and look for the lowest rate.
How do I qualify for a mortgage? It's not as complicated as you might think. Your lender will want to know your income and bank balance, your credit score, and how much debt you would have relative to your income if you took out the mortgage loan in question. The latter is called your debt-to-income ratio. In general, if your DTI is in the 35% to 43% range and your credit score is 620 or higher, you'll qualify for a conventional mortgage. If that's not the case, you'll have to look at higher-interest options.
What do I need to know about interest rates? The interest rate will depend on government policies and the level of risk you pose to the bank. You can choose a fixed-rate mortgage, which stays the same no matter what federal rates do, or an adjustable-rate one that changes over the life of the loan. And be careful: If the figure you're given is called a "rate," then it doesn't include lender fees. Ask for the "annual percentage rate," or APR, and compare apples to apples.
Mortgages are a complicated topic, but hopefully this brief guide has given you a better idea of what you need to ask when you're looking for a home. Call us today, and we'll be pleased to answer all your questions about home financing.
---
Your Comments