Is This Your Situation: Not Sure What to Expect With an HOA?
Contrary to popular belief, you don't have to live in a condo to be under the supervision of an HOA. Homeowners Associations are used to manage communities of single-family homes as well as large condo buildings. Before you end up buying a home with an HOA that makes your life miserable, look out for red flags.
Living with an HOA

The primary purpose of an HOA is to maintain a certain standard of appearance and organization of a particular community. Whether you buy a single-family home inside of a gated community or a condo unit, your HOA sets the rules for how you will live for years to come.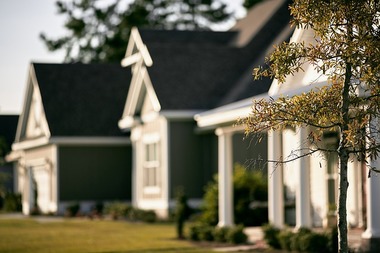 You may find a home where the HOA is very hands-on. That could mean their CC&R (Covenants, Conditions, and Restrictions) may be pages long and full of things about what colors you can use to paint your home with or whether or not you can park your boat in your driveway.

For some, that kind of supervision can feel intrusive. Others may appreciate the rationality of the rules and feel perfectly comfortable in the same community. You will have to decide how hands-on you want your HOA to be. However, there are general characteristics of a great HOA.

Characteristics of a Great HOA

A great HOA will keep the grounds looking impeccable at all times. Great HOAs also maintain a safe environment within the community. That includes 24-hour security, maintenance, and repairs.

Yet all HOAs are not the same. Like any landlord situation, if your HOA is disorganized, uninterested, or just plain incompetent you could find your maintenance request unfulfilled, common areas looking unkempt, and amenities outdated or unfit.

When choosing the right HOA, you want to make sure that they have the basics covered. Talk to some of the residents who live there. Review the minutes from the association minutes for the last year to get a feel for what it will be like to live in an HOA.

What to Look for

When choosing a place the live that is managed by an HOA all of these factors come into play. Deciding what dos and don'ts you find acceptable or unacceptable will determine your particular fit. That said, here are some general things to look out for when evaluating HOAs.

#1: The Financial Health of the HOA - From anticipated repairs to the financial statements of the ownership group, ask your agent to find out as much information about the financial health of the HOA.

#2: List of Community Restrictions - Next to repairs and maintenance, the kinds of restrictions your HOA will impose will either make your new home paradise or a nightmare. Do they allow pets? Can you paint exterior/interior walls? What kinds of improvements are restricted? Are you able to sublet?

#3: Stability of HOA Fees - If you are quoted a monthly HOA fee of $300 a month, will that go up anytime soon? How frequently will your dues be raised?

#4: Record of Disputes/Lawsuits - Find out if or how many times your HOA has been sued by their tenants. This will give you a good measure about the livability of your HOA restrictions and conditions.

Remember to ask plenty of questions and make evaluating your prospective HOA a high priority. Contact me for more information on how HOAs operate and if buying into one is right for you.
---
Your Comments
Saved Articles
Comments and Feedback
Refer A Friend
Your Privacy

The information provided in this email newsletter is for general guidance only, and does not constitute the provision of legal advice, tax and accounting advice, real estate investment advice, or professional consulting of any kind. The information provided herein should not be used as a substitute for consultation with professional real estate, tax, accounting, legal, or other competent advisers. Before making any decision or taking any action, you should consult a professional adviser who has been provided with all pertinent facts relevant to your particular situation. Home value estimate calculators provided herein are general estimations based on publicly available data and should not be used as a substitute for a professional appraisal. The information is provided "as is," with no assurance or guarantee of completeness, accuracy, or timeliness of the information, and without warranty of any kind, express or implied, including but not limited to warranties of performance, merchantability, and fitness for a particular purpose.

Powered by

Copyright © HomeActions, LLC All rights reserved.

This email was sent to: tom@thethomaswilsergroup.com

Mailing address: , , ,