Green Initiatives You Should Consider
As environmental concerns grow more pressing, many of us wonder what we can do at home. Green housing initiatives are constantly changing and advancing, so it's good to look at the newest trends to help you decide how to move forward. Here are a few environmentally friendly housing trends for next year: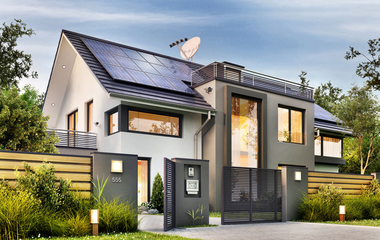 Holistic energy efficiency
To make your home more energy-efficient, you need to consider how your home's systems work together. Collect data to determine how your energy needs change throughout the seasons and create processes that help you maintain a steady flow of efficiency between your heating, cooling and other energy systems.
Home solar power installation
There was a time when solar power on the household level was cost-prohibitive. That is no longer the case. Today, most municipalities offer you a way to tie your solar power system into the grid. You reap the benefits of this efficient energy and give back, saving you a ton of money throughout the year. Talk to a local solar power installer to learn more.
Water filtration systems
Whole-house water filtration systems are a trend we'll be seeing more of in the next year. Whether because of low water quality in your area, old pipes from municipal systems or a general preference for filtered water, you can install a system in your home to filter water at the source and provide clean water for drinking and washing.
Home automation
The use of home automation can also lower your overall energy consumption. Smart appliances, home security, lighting and more can all be managed through apps that help you keep tabs on your energy use and even control your household remotely.
Are you looking for an environmentally responsible home? Call us to learn more today.
---
Your Comments