Is This Your Situation: Looking for the Right Property for Your Next Home Flip?
Flipping houses seems to be a great plan for investors and people looking to turn a quick dollar. However, flipping is not as easy as it looks on HGTV. It takes a lot of time and energy once you find the right property to flip. But how can you find the perfect property while avoiding rookie mistakes that could flush your profit down the toilet? Check out these tips to know what you should be looking for when selecting for the perfect property to flip and turn a worthwhile profit.
Beware of Structural Issues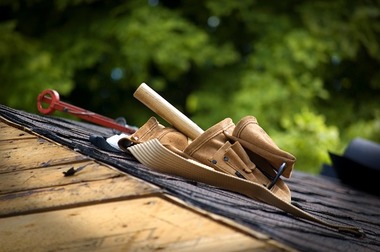 The first thing to look for when trying to spot a worthwhile property to flip is if there are any derailing structural issues. If the floor slopes in the living room, get an estimate right away of how much money it will take to fix. In addition, make sure that the foundation is still in good shape and isn't cracking or unstable in any way. Structural issues can be pricey and could even halt a flip project in its tracks, leaving investors reeling.
Make Sure the Roof Is In Good Shape

Roof damage can be costly to repair as it can cause water damage in other places of your home. Get on the roof and have it thoroughly inspected before you purchase the home and ensure that if there is work that needs to be done, you know how much it will cost through an estimate.
Obstacles to Insurance
Check that the home is insurable. Sometimes if a home is in horrible shape, even if it is going to be flipped, an insurance company won't be willing to insure the property. This can lead to problems with the buyer's lender and closing times if insurance is not sorted out on time.
Does It Pass a Home Inspection?
Also, when going through a house to see if it will make a good flip property, be sure to get it inspected before purchase to make sure that it is up to code and there are no liens against it. These can be obstacles to an eventual sale or for construction projects on the property if the home was not property taken care of in the past.
Contact me if you want more information on what to look out for in a flip property.
---
Your Comments