Is This Your Situation: Thinking About Hiring a Real Estate Agent?
One of the first decisions will you have to make when you are looking to buy or sell a home is whether or not you will hire a real estate agent. In nearly every case, the correct decision is to hire a qualified professional to help you during your property search and sale. Working with an agent has countless benefits, from providing you with financial advantages to ensuring that you have peace of mind throughout the entire buying or selling process. Because of this, more than 85 percent of home buyers and sellers choose to work with an agent. So how exactly can working with an agent benefit you?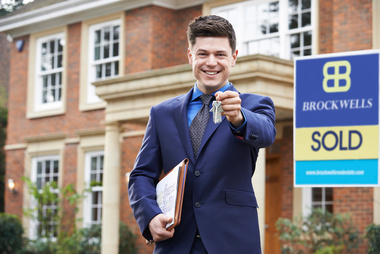 1. Real estate agents know the ins and outs of your target market.
An experienced real estate professional will know more about the different neighborhoods in an area than anyone else. This is important whether you are moving across town or across the country. They will know the general market trends of an area, letting you know if a particular property is a good deal or if its list price is too high for the area. They will also be able to offer insight on the area's schools, job market and community amenities. Your real estate agent might even be able to recommend a property that is not yet listed on the market, giving you an advantage over other potential buyers.
When selling your home, your real estate agent will be able to market the property toward your target demographic, helping you find more interested parties than you would have been able to find on your own. This can help to facilitate a quick sale at a good price.
2. An agent will be able to set up showings on your behalf.
If you are selling your home, you might not want to spend hours each day showing it to potential buyers. Your real estate agent will be able to book showings and show the home on your behalf, cutting down on the amount of time you will have to commit to selling your home. They will be able to show your home while you are away, at work or even at your new home in another state.
If you are looking to buy a home, having an agent to set up appointments for you to explore potential properties can be a huge weight off your shoulders. Having someone else do the legwork and manage the schedule can help free up your time for other commitments.
Moving to a new home always comes with a long to-do list. Why add to it when a real estate agent can help you with one of the most time-consuming tasks?
For more information about finding and choosing the right real estate agent for you, contact me today for assistance.
---
Your Comments