Is This Your Situation: Scoping out Rural Properties for Sale?
Looking for a rural property? Whether you need a cabin for lake getaways or a storage space for hunting trips, a rural property is a good investment. The fresh air and open spaces will do you well; however, you'll have to think about the possible drawbacks associated with living further away from cities and suburban areas.
Here are six things to consider when buying a rural property, so you can weigh the costs and benefits of investing in the countryside before you make any commitments.
1. The Roads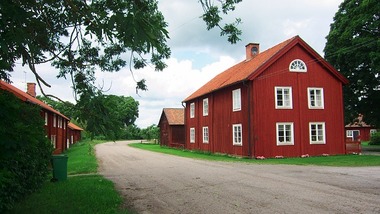 Year-round road access and maintenance are things to pay attention to when investing in a rural property. You may have to bear the costs of plowing, paving and maintaining a private road, and you may also have to share similar costs with your neighbors if the road is shared.
2. The Trash
Trash removal and disposal are a much bigger deal with when living on a rural property. You may have to take your trash to the town dump, create your own dump site or burn it yourself in your yard.
3. The Water
Water sources and rights should be examined when buying a rural property. You may have to rely on a well rather than a municipal water source, bear the cost of water treatment or supply your own drinking water.
4. The Septic System
Sewage and water waste in the country are much different than in a suburb or city. You may have to pay costly construction bills if the septic system isn't big enough for your house and the subsequent amount of occupants.
5. The Energy
Power lines and backup energy are things to ponder when looking at a rural property. You may have to make use of a power generator if the power lines get damaged given that you'll be one of the last areas served for repairs.
6. The Neighbors
The neighbors are the final thing to take into account when deciding on a rural property. You may have to deal with deed restrictions and zoning ordinances, so know the land that's yours, stay up to date on these boundary lines and understand your property rights.
Once you're familiar with these six items, you'll be in a good place to start shopping around. In the meantime, dream of the peace, quiet and relaxation you'll be able to bask in once you find the perfect rural home. For more information about the rural property buying process, reach out to me today.
---
Your Comments