How to Take Care of Your Fireplace
Have you always dreamed of a fireplace with a cozy hearth that would become the center of your home? Fireplaces are beautiful, but they have specific requirements for care. This is true whether you have a traditional wood-burning fireplace or one that uses gas. The following tips will help you keep your fireplace in good working order.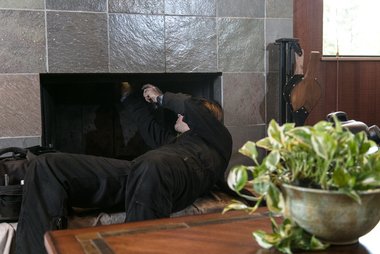 Install Smoke and Carbon Monoxide Detectors
If you have a fireplace in your new home, the first thing you need to do is install or update your smoke and carbon monoxide detectors. Fireplaces, whether gas or wood, can pose significant risks. Another good habit to develop is to replace the batteries in these devices twice a year. To remember, do so in the spring and fall when you change the clocks.
Clean Your Chimney
Build-up in your chimney can cause major problems in your home. It can cause a major fire hazard or negatively affect your home's air quality. Professional chimney cleaners will do a thorough job, and the process will be safer than trying to clean your chimney on your own. The investment will be worth it in the long run.
Use the Right Kind of Wood
If you have a wood-burning fireplace, you can improve its performance by choosing the right wood. Commercially available firewood is a good choice, but if you are chopping your own wood, choose hardwoods. Maple, oak, ash, birch and fruit trees will burn longer than softer woods like pine. You also need to avoid wood that is too wet or has too much sap.
Maintain Your Gas Fireplace
The key to maintaining a gas fireplace is regular cleaning. Frequently clean the doors to the fireplace. Dust and gently vacuum inside. The gas logs don't require much cleaning, but examine them occasionally to ensure that they don't collect debris. Have the gas line inspected regularly to ensure that the fireplace is safe to use.
If you are looking for a dream home with a fireplace to keep you warm and cozy on cold winter nights, call us today.
---
Your Comments