Bring the Outdoors Indoors with Plants and Natural Decor
Are you a nature lover? Bringing the outdoors in, especially when you can't be out in the woods, countryside or beach, can allow you to enjoy your favorite things right at home. Following are some easy tips to decorate your home naturally.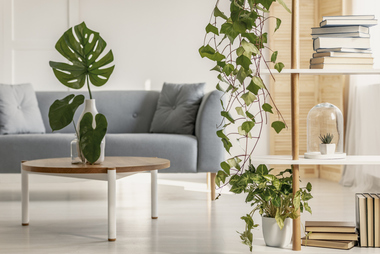 Green Plants
The most obvious choice to bring the indoors in is to use potted plants. Anything from ivy to Ficus can be used to make your indoor living space look like it's part of nature. Select plants based on your interest and experience in caring for them as well as the kind of environment and light you will have in the room.
Natural Furniture
You can use more natural furniture to give your room an outdoor feel. Wicker or rattan doesn't only have to be reserved for outside use. You can choose botanical prints to give your space a more lush, green outdoorsy look.
Texture and Color
Texture and the use of color also brings the outdoors in. For example, consider the landscape you want to emulate. Is it the lush greens and blues of the hillside? Or is it the deep terra cotta of a desert? Choose textures and colors that match the feel of what you love about the outside.
Ventilation
Did you know that air quality inside directly affects our health and well-being? If you want to bring the outdoors in, one of the first places to look is the ventilation. Is there a way to safely and comfortably bring fresh air into the space?
Lighting
You also should focus on natural light. If vast windows aren't an option, choose lighting that emanates soft, natural light just like the sun. Harsh blue light can wash out a room, so look for tones that bring out the warmth of nature.
If you are looking for a dream home that evokes the outdoors, call us now.
---
Your Comments