Is This Your Situation: Debating Over Whether to Buy a New or Old Home?
Congratulations on making the big decision to buy a new home. Now, what kind of home are you thinking about buying? One of the first questions that you are going to be asked is if you are interested in a new construction or an existing home. There are a number of different factors to weigh between the two, including dramatically different prices and costs and some very interesting pros and cons. Consider the following:
Consider Price
New construction tends to be in a more limited supply, which often increases the selling price. As a buyer, you will also be given options for customizing and upgrading a new home which can also significantly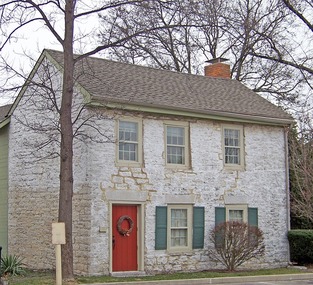 increase the selling price above an already existing property. In general, new homes cost as much as 20% more than a similar existing home in the same area. Ultimately, however, this depends on the type of home and your location.
Reflect on Costs
Since new construction homes use more energy efficient materials, utility bills are generally lower than with an existing home. Also, with appliances being new, small repairs and maintenance may be covered under home warranty and will be less likely to occur.
Homeowner's insurance will also tend to be lower due to the newness factor. On the downside, there is a high likelihood that a new construction will be part of a neighborhood that is covered by a Homeowner's Association and will require HOA fees.
An existing home may have a different tax base than a new construction because the home was less expensive to purchase. Yet, an older home could have more significant maintenance costs or require significant and costly renovations.
Take Note of Location
Older homes tend to be in more established neighborhoods. If you are looking for a quaint-tree lined street that is within walking distance to shops and homes with large yards, an existing home may be your best choice.
New construction tends to be further from amenities like schools and grocery stores and the lot sizes are smaller than the average. Also note that if the house that you are looking at is one of the first to be built in a new neighborhood, you could be living in a construction zone for the next few years.
Keep an Eye on Style
Style is really a matter of personal preference. Many older, existing homes have desirable architectural charm like crown moldings and stained glass that often can't be found in a new construction.
A newly constructed neighborhood is often built by a limited number of builders using only a select few designs while an older neighborhood could reflect decade's worth of architecture. A new home can also be customized to reflect design elements that make life easy for today's busy lifestyle like having technology built right into the home.
Existing or new, your Realtor can help guide you into the perfect home for you. Please call me today to get started on your search.
---
Your Comments