Do You Need a High-Tech Toilet?
The Internet of Things is designed to make our lives easier. New products are changing our homes into those homes of the future featured in 1950s cartoons that anticipated how automation would change our lives. That era is now here, and smart devices exist for all aspects of the modern home.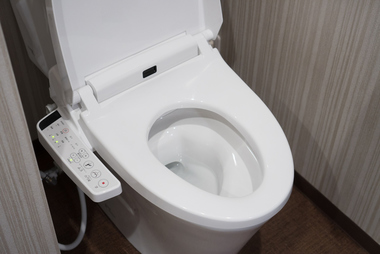 It's not surprising that this technology would be applied to bathroom fixtures as well — and smart toilets represent the next wave in home technology. Consider the following advantages when determining whether you need this tech.
Water Conservation
The single biggest reason to consider a high-tech toilet in your home is to conserve water. That said, there are low-flow toilets that manage water without a lot of bells and whistles. But a smart toilet can do this with each and every use. If water conservation is your biggest motivator, look for a model stamped by the U.S. Environmental Protection Agency.
Luxury Comfort
For some people, comfort is the primary factor for considering a smart toilet in the home. These added features include something as basic as a heated seat to remote controls to adjust all of the functions. Some high-tech toilets allow you to adjust the height of the seat. This can affect accessibility for people who need a high-profile toilet. Users can even set preferences for everyone in the family so that use is customized.
Modern Style
Most of the high-tech toilets you'll find on the market have a sleek, modern style. If this matches your aesthetic, it may be worth considering just to create a modern look in the bathroom. Some high-tech toilets also have lighting. This feature also can be useful for nighttime.
Smart Seats
If you're not quite ready for a complete reinstall of a toilet, consider a smart seat. These smart seats can work with any toilet you already have and can provide some of the features of a smart toilet. They may offer heating options, a bidet feature or lights.
Call us today for more information about upgrading your bathroom space.
---
Your Comments