The Coronavirus: Get the Latest Information
Although medical information and advice are available from the Centers for Disease Control and Prevention, broader government news — especially related to business and personal finance issues — can be harder to find. Below are some key resources and a summary of the latest information.
Federal Government Coronavirus Resources. This page has the latest travel advisories,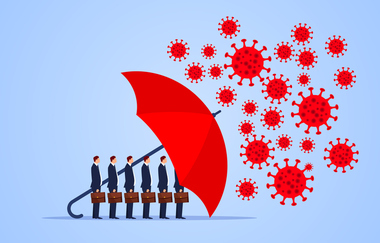 plus a full range of links to all government agencies and what they are doing regarding the health emergency.
The IRS Coronavirus Page. Get the latest on deadline changes.
Treasury Department. New developments on tax breaks and deadline changes should appear here as they are finalized..
Cybersecurity and Infrastructure Security Agency. The CISA has created a tool to help business managers "think through physical, supply chain, and cybersecurity issues that may arise" from the virus.
Consumer Financial Protection Bureau. The CFPB offers some detailed information for consumers who experience financial problems as a result of the pandemic. It advises those who may be out of work because of closed businesses, for example, to explain their situation to lenders and loan servicers. Meanwhile, it has asked such companies to be flexible right now. Those with student loans may be able to delay payments, and HUD-approved counselors may be able to help those who have trouble paying their mortgages.
Labor Department. It has published guidance for those who are unemployed due to coronavirus closures. A release explains that "federal law allows states to pay benefits where: (1) An employer temporarily ceases operations due to COVID-19, preventing employees from coming to work; (2) An individual is quarantined with the expectation of returning to work after the quarantine is over; and (3) An individual leaves employment due to a risk of exposure or infection or to care for a family member. In addition, federal law does not require an employee to quit in order to receive benefits due to the impact of COVID-19." The site provides links to each state's program for specific details.
The Small Business Administration. The SBA is providing targeted, low-interest loans to small businesses and nonprofits that have been severely affected by the pandemic.
Keep in touch with these frequently updated sites. We will continue to update this article as we get more information.
---
Your Comments