The Best Time To List Your Home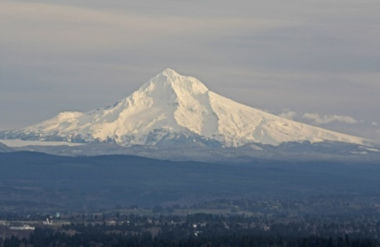 It is a common misconception that the best time to sell a home is in the heat of summer or perhaps even the warm and flowery days of late spring. While there is no question that there are some advantages to the appearance of properties (especially yards) at that time of year that is not necessarily the best time of year to sell from an inventory standpoint or buyer-to-number-of-listings ratio. Are there more buyers out in late spring and summer? Sure, there are, I in no way disagree with that. However, there are also a lot more sellers and thus more competition trying to take those buyers away from you and your listing by coaxing them into buying their listing.
For that reason, it has been conclusively shown that the best time of year to sell is actually right now. Starting in mid-to-late February many buyers start to come out of the cold thaw of wintertime and begin to shop for a home. Yet all the while, most sellers are still waiting for their flowers to bloom and yards to be perfect. This results in a shortage of inventory (as we are experiencing now) and those fewer homes on the market tend to get much more activity than they would otherwise from the ample buyers out shopping the market. As the weeks pass by, more and more homes will hit the market and thus return that buyer-to-listing ratio to a more normal level.
What does this mean for you? If you have thought about selling this year, the sooner you do something the better. Give me a call to further discuss the timing of a listing and when is best in relation to other times as well as other many strategies I have to share with my clients.
Park Photos – Joseph Wood Hill Park – Rocky Butte – Portland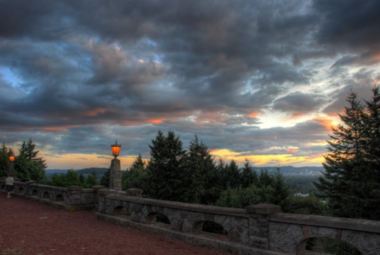 Joseph Wood Hill Park sits atop Rocky Butte like a crown jewel of Portland parks. After finding a parking spot (and parking is mostly along the nearby streets below) you walk up to the 2.38-acre flat park that is surrounded by rock walls and lampposts. There you will find people picnicking, walking dogs, taking photos and even practicing rock climbing on one of the many routes to the summit. The best part about the park is that even though it is on top of a butte, it's a flat area that is perfect for Frisbee, a picnic or just laying around people watching. It feels like someone took a small neighborhood park, and placed it on the highest point, so each way you turn, there is a more stunning view.
Tip: First off make sure that you visit on a clear day, and I prefer visiting in the late afternoon. That way if you want to spend a couple hours looking around or relaxing you can not only watch the sunset but then see the city light up as darkness falls. When going to the park on a nice day, also see if you can avoid a day with the dreaded inversion. This is a situation where after a few nice days in the Willamette Valley, it's still sunny, but it's hazy. This will make for some great sunset photos, but viewing mountains becomes more difficult.
Click the link below for a map to Joseph Wood Hill Park & other information:
https://www.portlandoregon.gov/parks/finder/index.cfm?action=ViewPark&PropertyID=1291
---
Your Comments