Portland's 25 Favorite Coffee And Tea Places, According To Yelp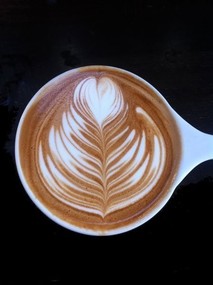 Yelp provided the Business Journal a list of the top-rated businesses in the coffee and tea category, not including national chains, in Portland based on user ratings and the number of reviews posted. The top-rated places on the list have solid five-star ratings based on hundreds of reviews.
It is a brewing debate among coffee aficionados which place pours the best cup. The average Joe has good grounds for his personal preference, and it would be a steep challenge to try all of the town's java joints to decide the best. Readers can use their beans and let the results percolate. For the 25 businesses on the list, to be considered the best is an honor that is earned.
Click through the gallery below to see the full list of the best-reviewed shops.
Author: Christopher Bjorke | Portland Business Journal
---
Your Comments
Saved Articles
Comments and Feedback
Refer A Friend
Your Privacy

The information provided in this email newsletter is for general guidance only, and does not constitute the provision of legal advice, tax and accounting advice, real estate investment advice, or professional consulting of any kind. The information provided herein should not be used as a substitute for consultation with professional real estate, tax, accounting, legal, or other competent advisers. Before making any decision or taking any action, you should consult a professional adviser who has been provided with all pertinent facts relevant to your particular situation. Home value estimate calculators provided herein are general estimations based on publicly available data and should not be used as a substitute for a professional appraisal. The information is provided "as is," with no assurance or guarantee of completeness, accuracy, or timeliness of the information, and without warranty of any kind, express or implied, including but not limited to warranties of performance, merchantability, and fitness for a particular purpose.

Powered by

Copyright © HomeActions, LLC All rights reserved.

This email was sent to: tom@thethomaswilsergroup.com

Mailing address: , , ,