Can You Build or Convert an ADU?
Accessory dwelling units are secondary structures on your property that are designed to be fully habitable homes. They can be separate from the primary home or incorporated into your existing footprint, like a basement apartment. But there are different rules and regulations for ADUs depending on your jurisdiction, so it's important that you talk to an expert. But here are some basic things you should know about ADUs.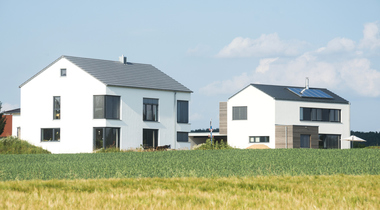 What is an ADU?
Accessory dwelling units have been around in many areas for as long as any other kind of housing. They are attached or unattached, completely self-contained units on the same property as a main home. Because of their nature, they're always smaller than the primary home, but different municipalities have different regulations for how big an ADU can be.
Even if you didn't already know what an ADU is, you've probably seen one. Maybe you've had a neighbor with a garage apartment, or maybe you've looked at homes with complete mother-in-law suites that have their own bathroom, living space and kitchen area. All of those would be considered ADUs.
Can You Rent Them Out?
The most common use for an accessory dwelling unit is as a rental. People will rent their ADU space to a tenant. Some people will buy a home with an ADU specifically as an investment property whether they intend to live on-site or not.
The rise of short-term rentals, such as Airbnb, is also changing people's relationships with ADUs. Some communities allow the use of these units for short-term rentals, while others have very strict rules and guidelines against it.
What Are the Other Benefits of an ADU?
An ADU doesn't have to be just a rental unit. Another very popular use for them is home health care or elder care. If you have an ADU on your property, you can move your aging parents in so they can reduce their expenses and be close to family who can care for them. Living in an ADU, versus other traditional retirement communities or care facilities, gives older adults a sense of freedom and the ability to age in place.
It can also work for adults with college-age children or children who have recently graduated. Younger people are taking a little longer than previous generations to build up personal independence, and living at home is a viable option. An ADU allows you to give your grown children a sense of autonomy and the ability to save for their own financial future.
How Do You Build or Convert an ADU?
Do you think having an ADU on your property would help you for your future goals? It's easier than you think. If you have a space that is easy to convert, such as a garage or a basement, you can work with a contractor to install the necessary items you need to make it habitable.
The growing tiny-house trend is also giving people the idea to build a small home in their yards. If your community has zoning that allows it, a tiny home on a foundation can be a good addition to your property.
Do you want to know more about ADUs in your community? Call us today.
---
Your Comments