Garage Organization 101
If you have a garage, you understand how overwhelming it can get. Some people don't even have space to park their cars inside a space specifically designed for that sole purpose. The not-quite-indoor space often becomes a catchall for anything that doesn't belong in the house. But garages can be very useful spaces if they're organized correctly. If you want to better organize your garage, here are some basic tips to get started.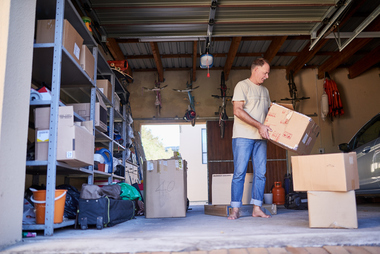 Set Aside a Weekend
The most important thing you can do when it comes to garage organization is to give yourself enough time. Dedicate an entire weekend to the project. Of course, you can reward your hard work with a fun activity in the evening with your friends or family.
Make a Plan
Just starting to pull everything without a plan will quickly result in more stress. Instead, take a moment to decide how you want to organize. Do you know the zones you want when all is said and done? Do you have a plan for anything you don't want anymore?
Move Everything Out
Since you have a driveway, make use of it. Don't just go through one thing at a time – take everything you own out of the garage, and set it out in front of your house. This will give you a new perspective as you see all of the clutter and tackle the organization one thing at a time.
Make an Inventory
It's also helpful to know what you have. There may be things you've been looking for over the years that were stashed in the garage never to be seen again. Consider all of the things you have and, of course, whether you still need them.
Group Like Items
The key to good garage organization is to group like items. For instance, keep toys all in one place. Keep your outdoor recreation gear together. Find a way to organize all your tools together so you can easily get what you need when you need it.
Use Vertical Space
For a garage, the best use of space is to go up. Make use of the peripheral space by building shelves that can help you organize things and keep them off the center of the garage floor. You can build your own shelves or buy a commercially made organizational system to install.
Do you need to organize your garage? Call us to learn more tips.
---
Your Comments