Portland Metro Home-Price Growth Slowest Since 2012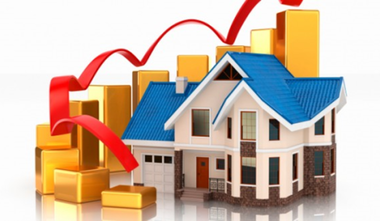 Across the country, home prices have settled into a pattern of more moderate growth after years of rapid increases, according to the S&P/CoreLogic Case-Shiller home price index. But some housing markets that had been among the hottest -- like Seattle, Portland, and several California cities -- are feeling the cooling effects more acutely.
In Portland, home prices climbed 2.4% in May compared with a year earlier, according to the index. That rate hasn't been lower in since the city's housing market first emerged from the housing bust in 2012.
Nonetheless, area home prices remain 27% higher than their housing bubble peak from 2007, and they've climbed 85% since their 2012 post-recession low.
Click on the link below to read the full article.
https://www.oregonlive.com/business/2019/07/portland-metro-home-price-growth-slowest-since-2012-seattle-prices-fall.html
---
Your Comments
Saved Articles
Comments and Feedback
Refer A Friend
Your Privacy

The information provided in this email newsletter is for general guidance only, and does not constitute the provision of legal advice, tax and accounting advice, real estate investment advice, or professional consulting of any kind. The information provided herein should not be used as a substitute for consultation with professional real estate, tax, accounting, legal, or other competent advisers. Before making any decision or taking any action, you should consult a professional adviser who has been provided with all pertinent facts relevant to your particular situation. Home value estimate calculators provided herein are general estimations based on publicly available data and should not be used as a substitute for a professional appraisal. The information is provided "as is," with no assurance or guarantee of completeness, accuracy, or timeliness of the information, and without warranty of any kind, express or implied, including but not limited to warranties of performance, merchantability, and fitness for a particular purpose.

Powered by

Copyright © HomeActions, LLC All rights reserved.

This email was sent to: tom@thethomaswilsergroup.com

Mailing address: , , ,