| | |
| --- | --- |
| Here Are Your Articles for Tuesday, April 26, 2022 | |
Biden Issues Executive Order on Cryptocurrencies
President Biden signed an executive order on March 9, 2022. With the title of "Ensuring Responsible Development of Digital Assets," the document details the U.S. government's strategy regarding digital assets, including cryptocurrencies, central bank digital currencies (CBDCs), stablecoins and other types of exchange that are recorded on the blockchain.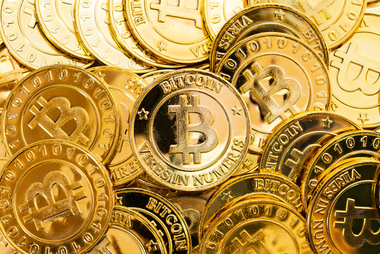 What does the executive order discuss more specifically?
Essentially, this executive order is a general policy statement, and it requires input from multiple different federal agencies over the next 90 days to one year. While the executive order is not a specific proposal for regulatory purposes, this EO in particular highlights three main areas:
Enforcing U.S leadership in digital assets. As it currently stands, many countries around the globe have adopted their own views regarding cryptocurrency. Some parts of the world embrace crypto through and through while others have completely banned crypto altogether. Approximately 40 countries have restrictions in place in an effort to dictate whether banks can deal with crypto in their respective areas. Biden's EO shows that the United States endorses cryptocurrency. Additionally, the executive order makes note of the fact that the U.S. is seeking to reinforce its leadership in "the global financial system and in technological and economic competitiveness, including through the responsible development of payment innovations and digital assets." A major report within this EO revolves around the direction that agencies will move in when it comes to initiating research around the merits of a Central Bank Digital Currency (CBDC). This includes agency participation in international efforts and projects as well as both a strategic Federal Reserve plan for potential implementation and a proposal for dollar CBDC legislation.
Identifying potential risks. As is obvious, there are numerous potential risks when dealing with digital assets. The most notable risks identified within the EO include cybersecurity, data protection, privacy, risk disclosures and systemic risks that "should, as appropriate, be subject to and in compliance with regulatory and supervisory standards that govern traditional market infrastructures and financial firms." Furthermore, sanctions evasion, climate and pollution are other factors addressed within the EO as well.
Designing systems that mitigate the risks as the U.S. moves forward. Biden's executive order establishes an intentional step-by-step process that should be followed when examining the opportunities and risks. This process is made up of a series of reports, frameworks, and action plans, among other details. More specifically, the reports are required to (1) identify and examine the opportunities and risks associated with digital assets as well as (2) propose action plans, regulations, and legislation with the goal of enhancing benefits while mitigating and obliterating possible risks.
Biden's March 9th executive order identified six main policy areas for said reports:
Consumer, Investor and Business Protection.
Mitigation of Illicit Finance and National Security Risks Posed by Misuse of Digital Assets.
Promotion of Access to Safe and Affordable Financial Services.
Protection of U.S. and Global Financial Stability and Mitigation of Systemic Risks.
Promotion of U.S. Leadership in Global Financial System and Technological and Economic Competitiveness.
Support of Technological Advances Promoting Responsible Development and Use of Digital Assets.
The agencies that have been awarded regarding their respective roles and responsibilities under the executive order include 13 Cabinet departments:
The Treasury.
The Department of Justice.
State and Homeland Security.
All major financial services regulators.
Multiple science and technology offices.
Economic and policy officials.
Intelligence agencies.
The Department of Energy (DOE).
The Environmental Protection Agency (EPA).
The reports that are mandated by the executive order all come with their own set of deadlines. On the low end, deadlines are about 90 days while others many have a deadline of up to one year. Ultimately, the 2022 executive order put forth by President Biden is incredibly interesting and we highly recommend you peruse the text should this topic pique your interest!
---
Your Comments
Coulter & Justus, PC
(865) 637-4161
9717 Cogdill Rd, Suite 201
Knoxville, TN 37932
Saved Articles
Comments and Feedback
Refer A Friend
Your Privacy

Our firm provides the information in this e-newsletter for general guidance only, and does not constitute the provision of legal advice, tax advice, accounting services, investment advice, or professional consulting of any kind. The information provided herein should not be used as a substitute for consultation with professional tax, accounting, legal, or other competent advisers. Before making any decision or taking any action, you should consult a professional adviser who has been provided with all pertinent facts relevant to your particular situation. Tax articles in this e-newsletter are not intended to be used, and cannot be used by any taxpayer, for the purpose of avoiding accuracy-related penalties that may be imposed on the taxpayer. The information is provided "as is," with no assurance or guarantee of completeness, accuracy, or timeliness of the information, and without warranty of any kind, express or implied, including but not limited to warranties of performance, merchantability, and fitness for a particular purpose.

Powered by

Copyright © IndustryNewsletters All rights reserved.

This email was sent to: newsletters@cj-pc.com

Mailing address: 9717 Cogdill Rd, Suite 201, Knoxville, TN 37932