| | |
| --- | --- |
| Here Are Your Articles for Tuesday, October 06, 2020 | |
Delegate and Declutter: Freeing Up Valuable Time
Managing a business is difficult even in the best of times. For many, the current business climate is far more challenging than they ever anticipated. Nevertheless, there are ways to make leading through a crisis less stressful and overwhelming — and to be more productive.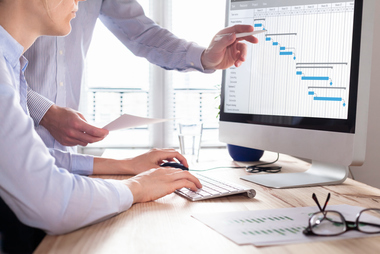 Prioritizing Tasks
The following road map can help you prioritize your to-do list. You'll find that it is possible to declutter your to-do list and take back some time. You can make your day less about putting out fires and more about planning for the future.
Step 1. Make a List
Make a list of everything you have to do. Be sure to include long-, mid- and short-term projects.
Step 2. Assign Tasks
Assign each of the tasks you've listed to one of the following four categories:
Immediate. Needs to be done immediately or there will be consequences. This is the time you spend putting out fires and dealing with unexpected emergencies. Tasks that fall into this category include things like meeting a delivery deadline. If you can't deliver what you've promised, you may lose the client. The priority is meeting your deadline. Everything else must be put on hold so you can deliver on time.
Important but not urgent. You need to do the items on this list, but you can't get to them until you meet your urgent delivery deadline. This category includes tasks like strategizing ways to streamline and enhance the processes and procedures that made meeting your delivery deadline so difficult. The goal is finding ways that make it easier to meet future deadlines. You never want any items in this category to become urgent. Rather, they need to be completed in a timely way once they are started.
Not urgent. The task needs to be done at some point, but there's no immediate urgency. Items in this category must be addressed, but they can wait until you get to them. Tasks that fall into this group include things like postponing a weekly meeting so you have more time to meet an urgent deadline.
Delegated. Can be delegated to someone else. Items in this category can be assigned to someone else with the required skills and expertise. If you've hired well, you already employ someone who can complete the task without you. Keep in mind that it is okay if this person accomplishes the task differently than you would. It is the end result that matters.
Step 3. Assess Categories
Assess whether you've assigned your tasks to the proper category. This step requires you to think objectively about how, where and when your time is spent. It allows you to identify and prioritize the tasks that require your expertise. It also allows you to understand which tasks you do out of habit — perhaps that weekly meeting you postponed never truly achieved what you thought it would. Scrap that meeting going forward and let everyone involved use the time they save in more productive ways.
No one can really take back time. You can, however, manage your to-do list so that you can use the time you have more effectively and productively.
---
Your Comments
Coulter & Justus, PC
(865) 637-4161
9717 Cogdill Rd, Suite 201
Knoxville, TN 37932
Saved Articles
Comments and Feedback
Refer A Friend
Your Privacy

Our firm provides the information in this e-newsletter for general guidance only, and does not constitute the provision of legal advice, tax advice, accounting services, investment advice, or professional consulting of any kind. The information provided herein should not be used as a substitute for consultation with professional tax, accounting, legal, or other competent advisers. Before making any decision or taking any action, you should consult a professional adviser who has been provided with all pertinent facts relevant to your particular situation. Tax articles in this e-newsletter are not intended to be used, and cannot be used by any taxpayer, for the purpose of avoiding accuracy-related penalties that may be imposed on the taxpayer. The information is provided "as is," with no assurance or guarantee of completeness, accuracy, or timeliness of the information, and without warranty of any kind, express or implied, including but not limited to warranties of performance, merchantability, and fitness for a particular purpose.

Powered by

Copyright © IndustryNewsletters All rights reserved.

This email was sent to: pbragg@cj-pc.com

Mailing address: 9717 Cogdill Rd, Suite 201, Knoxville, TN 37932